PRIVACY POLICY
Last updated August 21, 2012
Registration
When you register for Central Officers, sites, create an account, register for an Central Officers' conference or event, or subscribe to any of our newsletters, Central Officers collects your personal information (including your name, address, and email address). This information is added to our mailing list so that, from time to time, we can send you information about new features, additions, events, participation in research, legal updates, and changes to any of Central Officers' products and services.
Central Officers ("Central Officers" )  has adopted a set of Privacy Principles, which describes how we collect, use, and share personally identifiable information (information that can be used to identify you, such as your full name, email address, mailing address, or telephone number) ("PII") we obtain from and about individuals located in the U.S. both online and off-line.
This Policy applies to all web sites and services owned or provided by Central Officers, including its subsidiaries (collectively "Central Officers"). All sites available under Central Officers will be subject to this Policy. The Central Officers is a general audience web site, and Central Officers does not knowingly collect PII from children under 13 years of age.
From time to time we may revise this Policy to reflect industry initiatives or changes in the law, our information collection and use practices, the features of the Central Officers, or technology. If we make revisions that change the way we collect or use your PII, those changes will be posted in this Policy and the effective date will be noted at the beginning of this Policy. Therefore, you should review it periodically so that you are up to date on our most current policies and practices. If we materially change our practices regarding use of your PII, your PII will continue to be governed by the Policy under which it was collected unless you have been provided notice of, and have not objected to, the change.
COLLECTION: Collection of PII by Central Officers
General. Central Officers collects PII in order to create or enhance our relationship with you. When we collect PII from you it is because you are voluntarily submitting the information to us in order to participate in certain activities including (i) registration for certain online services and tools such as downloads, message boards, or other community services; (ii) registration for special communications, such as email updates and newsletters; (iii) subscription registration; (iv) purchase products or services from or through the Central Officers.; (v) user surveys; (vi) events, sweepstakes, contests or promotions. We may obtain PII from third parties that we consider to be reputable. We also may receive on the Central Officers user-generated content or information of any type or medium, which may include PII, including but not limited to: audio conversations; text chat and video images from chat rooms; user reviews; article submissions.
Please keep in mind that whenever you voluntarily disclose personal information in public areas of an Central Officers Site, such as the member home pages and message boards, your information can be viewed and possibly used by others. We advise users to be especially careful in such public areas about disclosing PII, such as full name, home address, or phone number.
Cookies. Cookies are small bits of information that are placed on the hard drive of your computer when you visit the Central Officers We do not currently use cookies to recognize users. Third party advertisements that may be displayed on the Central Officers site may also contain cookies set by Internet advertising companies or advertisers. Central Officers does not control these cookies. You should check the privacy policy of the Internet advertising company or advertiser to see whether and how it uses cookies. See the "Notice" section below for more information on third party advertisements.
Central Officers does not use or sell cookies or similar tools to relate your use of the Central Officers to PII obtained from you or a third party.
The Central Officers may also carry advertisements from other companies. Central Officers is not responsible for the privacy practices of web sites operated by third parties that are linked to the Central Officers or for the privacy practices of third party or national Internet advertising companies. Once you have left an Central Officers Site via such a link or by clicking on an advertisement, you should check the applicable privacy policy of the third party or advertiser site to determine how they will handle any PII they collect from you.
USE: Central Officers' Use of PII
Central Officers will never share your credit card information with third parties except those Central Officers uses to perform tasks (such as order fulfillment and payment processing) required to complete purchases you make through web sites.
Central Officers employees, agents, and contractors are required to have a legitimate business reason to obtain access to your PII. Central Officers may share your PII with outside contractors or agents who help us manage our information activities (i.e., contest administration, order fulfillment, statistical analyses), but they must have agreed only to use your PII to provide Central Officers with a specific service and not for any other purpose.
While it is unlikely, Central Officers may record audio conversations or copy text chat or video images from chat rooms on the Central Officers and may use and therefore disclose such material for use in connection with promoting Central Officers. In addition, Central Officers may collect other user-generated content such as user reviews and content submissions to post on our site.
There may be instances when Central Officers may disclose PII without providing you with a choice in order to protect the legal rights of Central Officers, their employees, agents, and contractors; to protect the safety and security of visitors to our web sites; to investigate, prevent or protect against suspected fraud, illegal activity, violations of our user agreement or for risk management purposes; or to respond to subpoenas, court orders, or legal process, or to establish or exercise our legal rights or defend against legal claims. In addition, if Central Officers sells all or part of its business or makes a sale or transfer of assets or is otherwise involved in a merger or business transfer, Central Officers may transfer your PII to a third party as part of that transaction.
SECURITY: Central Officers Protects the Security of PII
Central Officers uses reasonable administrative, technical, personnel, and physical measures to safeguard PII in its possession against loss, theft and unauthorized use, disclosure, or modification. Passwords and other sensitive information stored by Central Officers are encrypted in transit.
Notwithstanding these security measures, please be aware that when you submit PII to the Central Officers over the Internet, the information may travel over many systems that are not under the Central Officers's control and may not be secure.
If a password is used to help protect your accounts and personal information, it is your responsibility to keep your password confidential. Do not share this information with anyone. Anyone who has access to your password will have access to your PII, as well as to any credit card information that you have submitted. If you are sharing a computer with anyone you should always log out before leaving a site or service to protect access to your information from subsequent users.
ACCESS: How to Unsubscribe
If you want to update your email address or stop receiving Central Officers's emails, please follow the procedures to unsubscribe at the bottom of any email we send you.
REMEDIES AND COMPLIANCE: How to Contact Central Officers about Privacy Concerns
If you have any other questions, comments or complaints about this Policy, please contact us via our website's currently posted contact information.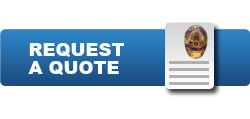 Latest News
Special Event Security Services
Festivals and Parties Television and Film Set Security Strikes Security Weddings Security Banquet-Award Ceremony Security Concert Security Fairs and Carnivals Security Fundraiser Security Funeral Security Government Functions Security Political Parties Security Services Government Officials Security Augmentation Parking Attendant Security Operations Birthday Party Security Trade Shows Security (Auto, Beer Festivals, Gun, Computer, etc.) Sporting Events Security Special Events Security Celebrity and VIP Security Executive Protection And Much More