Event Security Services
Pro Guard Staffing:
Central Officers has been providing security for events since 1996. We have handled everything from super large Coachella concerts, sporting events and high government officials to small private wedding parties and other functions. In either case, Central Officers is ready to provide the type of security you need for your event. You will find that our rates are reasonable.
For most special events venues, the request is for a basic, licensed and trained security officer, usually in uniform, but may be in regular clothing. We have come to expect this to be standard, but every individual preference of you, or your company is taken into account for each job.
Do you need fast security guard service?
Get quicker results. Central Officers is standing by 24/7 and we can usually accommodate your request!


Service and Support:
We have trained management personnel assigned to specifically ensure that clients are not left alone. We assign the right staff and do our best to help each client gain the maximum benefits that extra peace of mind brings.
Private Security Agents
Security Agent Details: Typically off duty or former/retired police officer, military security professional with advanced training and certifications. Some agents may be requested who have backgrounds as Navy Seals, Marine Corps Recon, U.S. Army Rangers, Special Forces units, CIA, FBI, etc. High caliber veteran agents are available by select request only. Security agents are available for exclusive worldwide service.
Corporate and VIP Client Services
Private Investigations & Background Checks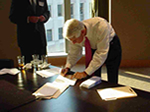 Along with high-level guard services, Central PI provides full-service investigations and recovery, such as asset searches, civil judgment seizures, locating people, obtaining recorded statements, criminal case investigations and much more.
We provide many types of undercover investigations and other related services for the following:
Insurance Companies: Fight worker's compensation fraud cases vigorously
Self-Insured Parties: We help handle your case in a diligent matter
Attorney Support: From recorded statements to process serving
Individuals or Companies: Background checks, internal thefts, and more
Third Party Administrators: Let us assist you with your delicate affairs
Retailers: Loss Prevention and Robbery Suppression Specialists
Industrial Organizations: Personnel Investigations, Labor Disputes, etc.
Married or Dating Couples: Cheating and Infidelity Detection
Get Started Now With Central PI
Central PI – Process Servers of Los Angeles and Orange County California
General Investigations
Spousal/Mate Surveillance: When someone you have a relationship with is suspected of cheating on you, we realize that this is difficult to confront. But when your fear of infidelity becomes a distraction, you need answers. By contacting a private investigator to look into the activities and side affairs of your loved one, you can at least live without the fear of being in the dark.
Go directly to Central PI Website here: iCentralAgency.com
When you contact our agency, we will assign specialists who are trained to help you understand what happens when he or she thinks no one else is watching; because not only are we watching, but we are also recording the evidence for you. This is how the intelligence you gain is truly is the best way to come out on top.
Thinking about snooping around and catching him or her yourself? There are myriad reasons why you should not attempt this action. For one, it could be a potential danger to you and, as a minimum, could backfire and cause you embarrassment, or more. Since we always keep our clients confidential, the person we are watching never knows who we are, or, if they spotted one of us (very rare) they could not link that agent back to you.
Employee Investigations: It seems that each week we read about another lawsuit or scandal caused by an employee or agent who cheated or harassed our client or their co-worker, resulting in broken lives, lost time and productivity and massive lawsuits. At Central Investigations, we provide our clients with an alternative through both proactive employee screening services and a fast accurate investigation of any incident that has already occurred, conducted by a licensed private investigator.
Child Support Investigations: Central Investigations provides real and effective investigations designed to help you locate where a deadbeat parent is making money. We follow the trail in a systematic manner. Call us to discuss how we can help you collect what belongs to you and your child or children for their care.
Fugitive Recovery Operations: Central Investigations is licensed through the State of California Bureau known as BSIS. In Los Angeles, our headquarters office is home to a professional team of fugitive recovery agents. The main objective we have is to recover potential losses on surety bonds and assist in the private investigation and apprehension of fugitives for our clients.
Central Investigations assists in investigation, surveillance and research to support our client's requirements for the successful termination of outstanding arrest warrants, bail enforcement and bail recovery assignments.
The primary mission of Central Investigations is to serve the interests of our clients and the public. We track down and bring into custody those who violate the law by skipping out on bail and breeching their contractual obligations as agreed upon with their bail bond agent. Since they refuse to handle their responsibilities, we are there to sternly guide them along. Get a Quote Now
Central Investigations is dedicated to providing qualified services to our clients including:
Investigations
Fugitive Recovery Surveillance
Interrogations
Collateral Recover
Central Investigations assists our clients with asset recovery and bail revocation. Our proactive, dedicated and professional staff assists our clients in managing their case loads and brings integrity to the bail bond profession. Call us today to speak with one of our representatives and discover the solution to your collateral recovery concerns.
Central Investigations recommends that you consider all wanted fugitives to be armed and dangerous. Do not attempt to apprehend. Contact Central Investigations with any information pertaining to any subjects listed. Central Investigations does not take responsibility for any actions taken by people who are not direct agents of the company, nor does it take responsibility for independent agents working for Central Investigations.
Central Investigations does not take responsibility for information published on this website. All information is issued to the best of our ability and is believed to be correct.
Central Investigations does not take responsibility for information published on this website. All information is issued to the best of our ability and is believed to be correct.
We offer registered and bonded professional process servers throughout Los Angeles County, Orange County, San Fernando Valley, and more
Call : (800) 354-7772
The Central Officers and Investigations Agency is fully bonded and registered for the entire State of California and available to deliver your legal documents 24 hours per day, 7 days per week!
We Serve Days, nights, weekends: anytime – anyplace!
Expert people locaters
We handle emergency short-notice services
Part of our extended service capabilities is to obtain and document
Property descriptions, license plates, personal descriptions, and other details when serving
Is the subject, or are a group of subjects trying to evade? Call us
Need process served in a rough neighborhood? We will do it
For more information about utilizing our investigative services to help you, contact Central Investigations at (800) 354-7772
Central Investigations – Process Servers of Los Angeles and Orange County California cover the following California Courts and more:
Alameda Municipal Court , Alameda County Superior Court, Berkeley Municipal Court, Burbank Municipal Court, Fremont Municipal Court , Livermore-Pleasanton Municipal Court , Los Angeles Municipal Court, Marin County Municipal Court , Marin County Superior Court , Oakland-Piedmont Municipal Court, Orange County Superior Court , Riverside Superior and Municipal Court , San Diego Municipal Court , San Diego Superior Court , San Francisco Trial Courts, San Leandro-Hayward Municipal Court , San Luis O'Bispo Superior Court , South Orange County Municipal Court , Stanislaus County Superior and Municipal Courts, Ventura Superior and Municipal Courts
Get Started Now With Central Investigations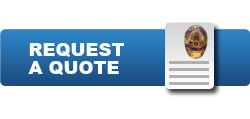 Latest News
Special Event Security Services
Festivals and Parties Television and Film Set Security Strikes Security Weddings Security Banquet-Award Ceremony Security Concert Security Fairs and Carnivals Security Fundraiser Security Funeral Security Government Functions Security Political Parties Security Services Government Officials Security Augmentation Parking Attendant Security Operations Birthday Party Security Trade Shows Security (Auto, Beer Festivals, Gun, Computer, etc.) Sporting Events Security Special Events Security Celebrity and VIP Security Executive Protection And Much More