Commercial Security Solutions Made Easy
Commercial security service needs are met that fall within various budget parameters.  We will meet your specific security objectives by working with you to develop key security strategies to ensure better safety and minimized losses.
Armed & Unarmed Security Officers
On a daily basis, Central Officers provides security guards to a variety of businesses and private individual customers.  Get a Quote Now
Executive Protection – VIP Security – Star Celebrities & Estate Security
Our top security specialists handle close protection for VIPs. Executive protection agents are available now. Los Angeles executive protection available now with celebrity protection for LA events, parties, premieres, off duty police officers equipped and ready to go. Executive Protection Quote
We also offer the following elite services: Estate protection, private guards for Hollywood celebrities, red carpet security, close personal protection for high threats, Orange County CA bodyguards, and experienced guards who travel with clients anywhere in the world. We have guarded several of the world's most prominent people without a single hitch. Client integrity and privacy is assured.
Executive Protection officers are often referred to as "Bodyguards" but the modern day Close Protection officer needs to be more than just the old fashioned "Bodyguard". Executives and Media personalities no longer accept the stereotypical untrained "giant" when it comes to personal safety, requiring their personal security operatives to be well mannered, intelligent and able to discreetly deal with any situation should it arise.
Off Duty Law Enforcement Personnel
The services of Off Duty Law Enforcement personnel are available for emergency or more sensitive situations. Police officers have advanced training, skills, and abilities that are beneficial in a variety of ways. The objective of Central Officers is to provide highly trained, professionals in security operations and teams for an extensive range of specialized security services.
We give total security solutions to both public and private sectors. Our managers ensure that our clients receive security and consultant service second to none. Central Officers is a certified U.S. Government contractor. We ensure that our growing company upholds the highest standards at all levels.
This service is tailored to your needs and we consult with you on the latest in security guard staffing and technical support systems availability. All of this effort is how we ensure that your experience with Central Officers is positive.
Executive Protection Strategies – VIP Protection Tips
Executives and VIPs can be better protected by adding close personal protection staff.
Be less vulnerable. Executive Protection Training Seminars offers various courses in Executive Travel Safety Methodology. Our Executive Protection team will share important VIP travel safety guidelines.
Before an Executive or VIP plans a trip, they should generate a report. Particularly if traveling outside the United States, you should
– Research the US State Department Travel Warnings
– You should know the location and telephone number of the US Embassy in case of an emergency.
– You should bring any needed medication and be aware of where to get more medication if needed, or where to go for medical assistance.
– You'll want to look at the trend in local criminal activity and keep abreast of the latest scams to rob or kidnap a target.
– When arriving at a foreign airport, you should have arrangements made to have a car or van waiting to bring you to the hotel, don't jump into an unmarked taxi.
– Stay alert, try to determine if you are under surveillance. If you believe you are being followed, there are techniques that we cover in our class to avoid or lose a tail.
If you choose to hire an Executive Protection armed security guard you can rest assured that our years of counter-terror training will put you at ease, and that your trip should be uneventful from the standpoint of security.
We supervise the assigned guards and provide daily activity reports to clients at their request. The guards all have guard cards and meet the minimum qualifications of the State of California. We keep your service personalized and assign an account manager to ensure your needs are met.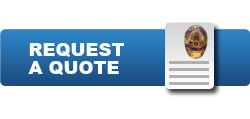 Latest News
Special Event Security Services
Festivals and Parties Television and Film Set Security Strikes Security Weddings Security Banquet-Award Ceremony Security Concert Security Fairs and Carnivals Security Fundraiser Security Funeral Security Government Functions Security Political Parties Security Services Government Officials Security Augmentation Parking Attendant Security Operations Birthday Party Security Trade Shows Security (Auto, Beer Festivals, Gun, Computer, etc.) Sporting Events Security Special Events Security Celebrity and VIP Security Executive Protection And Much More