Employment Opportunities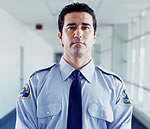 Carefully read all of the below requirements prior to contacting us regarding employment. The application process begins by submitting your application to us. We are always accepting applications for consideration. You may download, complete and return the below job application and e-mail to us as an attachment.
We are now accepting applications for security guards in Los Angeles, Orange County and San Bernardino County, but will also accept applicants for future positions in our service areas.

Clean, Neat Appearance, Read and Write Basic English, No Criminal History, Military and Police Experience is a Plus, but not required. 
No Illegal Drug Use Permitted
, Reliable and Professional in the Line of Duty
To check on the status of your application, you may send us an e-mail here. For LA and OC, our personnel contact main number is  during normal business hours, however email is the preferred method of contact unless you are responding to an Immediate Hire posting from us. The posting will specify that we are hiring and will include approximate dates so that you will know it is a current job.
We recruit our staff with a specific client and premise in mind. It is company policy that 95% of our Security Officers have previous experience from within the industry. We make every effort to ensure that our staff are dedicated to pursuing a career within the industry, and at the same time provide a high standard of effective on-site security through the long-term retention of our staff.
We use all mediums of recruitment from national press, local press and of course the job centers. As we are sure you will appreciate, a Security Service depends totally upon the effectiveness of the person employed to undertake these duties. It is for this reason we feel that every effort should be made to recruit the correct personnel who can be relied upon to undertake the duties required. To ensure this, only those between 18 and 64 years of age are eligible for employment and no person will have their employment substantiated prior to the last 10 years of their previous employment history being thoroughly vetted. Confirmation of employment is also subject to a six month to a year probationary period.
Central Officers serves clients in Southern California and nationwide from our headquartered location and regional offices. We provide on-site security officers for a wide variety of clients in diverse industries and government agencies such as office buildings, retail stores, malls, manufacturing, schools, residential apartment buildings, medical facilities, transportation, warehouses and distribution centers.
The Quality Assurance Program is a continual process that includes comprehensive security programs customized for each client, regular quality evaluations and client feedback.
Security Officer Career, Salary, and Training – Security Jobs
No longer are security officers simply guards who patrol business premises after dark. Today's security officers may be armed or unarmed and provide security at transportation hubs and nuclear facilities.
Security is big business now. Outsourcing by the government and by big businesses led to the creation of large security outsourcing firms and the growth in security jobs is expected to continue for the next several years. The federal government alone has created thousands of jobs offering career opportunities for security officers.
Security Officer Requirements
The rapid growth of opportunities for a career as a security officer has led to higher standards being applied to applicants for the positions. Applicants must be mentally alert, emotionally stable, and physically fit. Those with positions involving contact with the public should be able to demonstrate good communication skills. The ability to express yourself well through speech and writing is necessary.
A high school diploma or GED is usually required to become a security officer. To be licensed in most states, candidates must be 18 years of age, pass a background check, and complete classroom training in subjects such as property rights, emergency procedures, and detention of suspects.
Drug testing is required and may be ongoing and random. A driver's license is necessary and guards who will be armed must be licensed by the appropriate authority. For some security careers, such as those requiring video surveillance, applicants may need some education beyond the high school level. Security firms that provide armed officers under contract with the government often give hiring preference to those with military or law enforcement experience.
Security Officer Education and Training
Training varies widely and is dependent on the specific job you are hired to do. The focus on basic training is on protocol for reacting to specific problems that might arise. The Federal Transportation Security Administration (TSA) provides extensive training to security officers who work at airports, bus terminals, and other government facilities. These positions are referred to as Transportation Security Officer, or TSO.
Training courses for armed security officers are significantly more demanding than those for unarmed officers. Armed guards have formal training in weapons retention, laws covering the use of force, and are often periodically tested in the use of firearms. Firms who provide security officers to businesses and governments may require training on topics such as sharing information with law enforcement personnel, handling evidence, use of force, giving testimony in court, report writing, and emergency procedures. In addition to being licensed, security officers may also become certified. Certification is not mandatory but offers the career security officer a transferable proof of their skills and knowledge.
Security Officer Salary
In addition to full time careers, many people seek part time jobs as security officers to supplement their income. At the lower end of the pay scale are unarmed security officers who patrol properties or provide additional crowd control for public events. Positions that require armed officers to provide high levels of security for weapons installations or nuclear power plants offer salaries commensurate with the responsibility of the job.
Security Officer Career Opportunities
For those beginning their career as a Security Officer, please take into consideration that the turnover of employees is high. The turnover is due to those moving up into supervisory positions or leaving to move into law enforcement or federal security jobs.
The growing demand and the need to replace experienced workers provides great opportunities for those just beginning their security careers.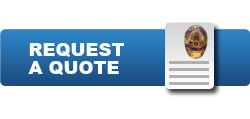 The following documentation should be provided by applicants during the interview phase:
Drivers License, Original Birth Certificate or Passport; Service Discharge Papers (if applicable - DD-214) Original
Relevant Certification and Licenses (Guard Card, Firearms Permit, if applicable)
Our screening of personnel employed in a sometimes sensitive security environment is ongoing. Candidates for Central Officers must agree to random drug and/or alcohol testing while on duty.
We promote a policy that our personnel arrive on their post in a timely fashion and remain fit to perform his or her duties at the site assigned.
Latest News
Special Event Security Services
Festivals and Parties Television and Film Set Security Strikes Security Weddings Security Banquet-Award Ceremony Security Concert Security Fairs and Carnivals Security Fundraiser Security Funeral Security Government Functions Security Political Parties Security Services Government Officials Security Augmentation Parking Attendant Security Operations Birthday Party Security Trade Shows Security (Auto, Beer Festivals, Gun, Computer, etc.) Sporting Events Security Special Events Security Celebrity and VIP Security Executive Protection And Much More