Around the Clock Guards from Basic Officers to Elite Agents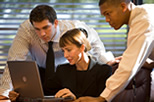 Many of our satisfied clients save both valuable time and resources by selecting to hire Central Officers as their security guard service provider. Our management team takes every job seriously. The background of Central Officers supervisory and allied staff is mostly local and federal law enforcement, military special forces, such as Marine Corps, Rangers, Delta Forces, etc. Our commitment to helping you goes above and beyond to ensure professional results.  Get a Quote Now
Central Officers Helps Set the Security Industry Standard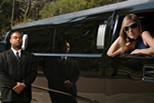 How do we do it? With our above average management personnel, Central Officers regularly trains security guards in an efficient manner to work in a beneficial manner on the specific assignment given to us. We then ensure that our management team monitors our security guards as they provide their professional services from basic to expert skills and proficiency – depending upon where they are assigned. Now serving Los Angeles and Orange County for small or big security staffing needs, including mobile patrols, on-site security officers, and much more.
Central Officers pledges to remain selective in the process of hiring and training of qualified candidates that fit with your needs. On the basis of your availability, we will meet with you or your designee periodically to ensure you are getting the service you expect.
Allied Strategy:
Central Officers always represents the best interests of the client. By working closely with the clients and their management, our team implements a superior security operation that will benefit the client and their business. Trust us to give you professional advisement regarding general safety and concerns.
Security Consulting:
Our consulting services are offered in a variety of special areas. We start each security guard assignment with a free consultation and deliver a custom plan upon contract for services
Access Control
Parking Control
Loss Control:
Hire us to reduce your shrink and inventory loss, plus make customers feel safer. We detect and deter internal/external theft with significant results.
Threat Assessment:
Hire us to reduce your shrink and inventory loss, plus make customers feel safer. We detect and deter internal/external theft with significant results.
Manufacturing:
Allow us to monitor and report incidents directly to you that violate your company policy. This could help prevent costly oversights, extensive property damage, and possibly avoid severe or even deadly industrial disasters.
High Rise Commercial Property:
Entry control, courtesy patrol services, parking enforcement, concierge, and general management assisting.
Notable Care Environments:
Guard services designed just for patients, employees and visitors. Our uniforms are custom-made for a more serene, yet official presence. The guards are trained especially for customer care and courtesy to help them deal effectively with the public.
Executive Protection:
In all aspects of the VIP, celebrity, or executive's life. Law enforcement professionals are also available. We are experienced in high profile government officials, celebrities, executives, international dignitaries, and VIPs.
Special Events/Temp:
Security guards are ready to be hired right now for short periods of time. Get security doormen and stage side for concerts, construction sites, shows, parties, award ceremonies, large parking lots, traffic control, etc.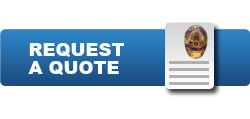 Why Central Officers?
Clients chose Central Officers because we provide qualified security guards and executive protection services in Los Angeles and surrounding areas of Southern California.
For Asset Protection and Loss Control:
Reduce shoplifting and inside losses -plus make your visitors feel safer. Central Officers can provide the right guards at reasonable prices. And we will get it done to your guaranteed satisfaction.
Excellent Company Background:
Central Officers has been in the private security business since 1996. Our superior service typically includes employee background checks, training, regular evaluations, and diligent supervision.
We act as consultants and take the time to understand a client's individual needs. Central is unique in the way we treat our people and by having higher company standards. We match qualified people with positions that suit your needs while the chosen security officers will enjoy working.
Latest News
Special Event Security Services
Festivals and Parties Television and Film Set Security Strikes Security Weddings Security Banquet-Award Ceremony Security Concert Security Fairs and Carnivals Security Fundraiser Security Funeral Security Government Functions Security Political Parties Security Services Government Officials Security Augmentation Parking Attendant Security Operations Birthday Party Security Trade Shows Security (Auto, Beer Festivals, Gun, Computer, etc.) Sporting Events Security Special Events Security Celebrity and VIP Security Executive Protection And Much More