Planned Parenthood Shooting Suspect →
Ted Cruz Speaks Out in Support of America's Policemen
September 10, 2015
During an event in New Hampshire on Monday, Senator Ted Cruz spoke out in support of our nation's police officers. Speaking specifically about the recent murder (or more appropriately, the assassination) of Houston area deputy Darren H. Goforth, Senator Cruz called for leaders across the nation to support our police against the violent rhetoric of liberal anti-police organizations.
U.S. Sen. Ted Cruz, R-Texas, today at an event in New Hampshire addressed the ongoing assault against law enforcement across the country. In light of recent attacks against police officers, specifically Deputy Sheriff Darren H. Goforth in his hometown of Houston, Sen. Cruz is calling for leadership to stand up against the assault on law enforcement across our country:
"We stand with our police officers, we stand with our fire fighters, with our EMS, with our first responders. These are brave men and women who risk their lives keeping us safe. We are seeing a manifestation of the rhetoric and vilification of law enforcement that is coming from the top — all the way to the President of the United States and senior administration officials.
 Cops across this country are feeling the assault. They're feeling the assault from the President, from the top on down as we see, whether it's in Ferguson or Baltimore, the response of senior officials of the President, of the Attorney General, is to vilify law enforcement. That is fundamentally wrong, and it is endangering the safety and security of us all.
 I'm proud to stand with law enforcement, to stand with the police and fire fighters and first responders. They are American heroes. And they need a President who doesn't attack and vilify them and who doesn't seek to tear us apart along racial lines to inflame racial divisions. Instead we need a President who works to bring us together and unify us behind shared American values."
We stand with Ted Cruz and we stand with our nation's emergency responders. They put themselves in harm's way for us, and they don't deserve to be targets.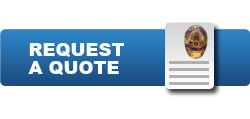 This area is widgetised! To make use of this area, put some widgets in the 'Main Sidebar' section.
Latest News
Special Event Security Services
Festivals and Parties Television and Film Set Security Strikes Security Weddings Security Banquet-Award Ceremony Security Concert Security Fairs and Carnivals Security Fundraiser Security Funeral Security Government Functions Security Political Parties Security Services Government Officials Security Augmentation Parking Attendant Security Operations Birthday Party Security Trade Shows Security (Auto, Beer Festivals, Gun, Computer, etc.) Sporting Events Security Special Events Security Celebrity and VIP Security Executive Protection And Much More