L.A., other cities cracking down on e-cigarettes →
Man convicted of defrauding hundreds of alternative energy investors
March 5, 2014
A Northern California man was convicted of fraud for duping investors out of $7 million with false promises of big returns in alternative energy technology, prosecutors said Tuesday.
Richard Rossignol of Shingle Springs, Calif., was accused of defrauding more than 300 investors from 2001 to 2010.
A jury at the federal courthouse in Los Angeles convicted Rossignol, 63, on Friday of conspiracy to commit mail fraud and wire fraud. He is scheduled to be sentenced June 16.
PHOTOS: The 10 wealthiest people in the world
During a seven-week trial, prosecutors alleged that Rossignol conspired with William A. Stehl of Ventura to defraud investors by falsely claiming that several companies had agreed to license technology that Stehl had developed.
Instead of using investor money on the business, Rossignol and Stehl spent most of it on personal expenses, prosecutors alleged.
Stehl, who has pleaded not guilty, is scheduled to stand trial July 22. Stehl was working with the technology in 2011 when a gas cylinder exploded, badly injuring a co-worker.
Stehl was living near Saranac Lake, N.Y., when the scheme started, prosecutors alleged. The case was prosecuted by attorneys with the U.S. Attorney's Office for the Northern District of New York.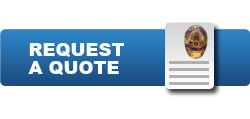 This area is widgetised! To make use of this area, put some widgets in the 'Main Sidebar' section.
Latest News
Special Event Security Services
Festivals and Parties Television and Film Set Security Strikes Security Weddings Security Banquet-Award Ceremony Security Concert Security Fairs and Carnivals Security Fundraiser Security Funeral Security Government Functions Security Political Parties Security Services Government Officials Security Augmentation Parking Attendant Security Operations Birthday Party Security Trade Shows Security (Auto, Beer Festivals, Gun, Computer, etc.) Sporting Events Security Special Events Security Celebrity and VIP Security Executive Protection And Much More