Yale gunman: Roommate intended to shoot people, caller tells police →
Youth soccer team robbed at gunpoint in Stockton; 2 arrested
November 25, 2013
A 16-year-old boy was arrested this weekend after he allegedly walked up to a youth soccer team in Stockton, pulled out a sawed-off shotgun, and robbed the players of their cell phone and gym bags.
He and his alleged 19-year-old accomplice, Khayree Lewis, were arrested about a mile down the road from where the incident occurred at about 6 p.m. Saturday, Fox 40 reported. When they were stopped by police, the 16-year-old boy still had the shotgun, police said.
No one was harmed when the soccer players and their adult coach were approached, but the incident "does trouble us a lot," said Peter Kilpatrick, vice president of the Stockton Youth Soccer Assn.
"We have about 2,000 players in our league ranging from age 4-19 and like other leagues we want our players to have a safe environment in which to practice and play," he said in a statement to Fox 40.
Robert Strother, who was playing basketball Sunday with his 15-year-old son at the park where the robbery took place, told the local ABC affiliate that he wasn't surprised by the incident.
"We always try to be safe. Come during the daytime, bring my cellphone, but I shouldn't have to prepare that much just to come to the park and practice either, but we have to," he said. "I mean, it's just the environment we live in."
Lewis and the 16-year-old, who was not immediately identified by authorities, were arrested on suspicion of robbery, weapons and conspiracy charges. Lewis also faces a charge of contributing to the delinquency of a minor.
http://www.latimes.com/local/lanow/la-me-ln-soccer-team-robbed-gunpoint-stockton-20131125,0,3965455.story#ixzz2lhrvmQsI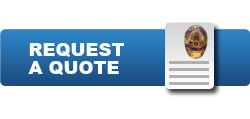 This area is widgetised! To make use of this area, put some widgets in the 'Main Sidebar' section.
Latest News
Special Event Security Services
Festivals and Parties Television and Film Set Security Strikes Security Weddings Security Banquet-Award Ceremony Security Concert Security Fairs and Carnivals Security Fundraiser Security Funeral Security Government Functions Security Political Parties Security Services Government Officials Security Augmentation Parking Attendant Security Operations Birthday Party Security Trade Shows Security (Auto, Beer Festivals, Gun, Computer, etc.) Sporting Events Security Special Events Security Celebrity and VIP Security Executive Protection And Much More