Washington Navy Yard Shooter Heard Voices →
Security News
August 29, 2013
Judge in rape case criticized for light sentence, remarks about victim
A Montana judge has come under fire after handing down a 30-day sentence to a former high school teacher convicted of raping a 14-year-old student and for making statements in court that the victim was "older than her chronological age" and "as much in control of the situation" as her teacher.
Outrage is particularly sharp in Billings, where the crime took place, because the girl committed suicide in 2010, just shy of her 17th birthday, as the criminal case was pending. A protest was planned for Thursday, and organizers have called on Montana District Judge G. Todd Baugh to resign.
The uproar began Monday when Baugh sentenced Stacey Dean Rambold, 54, to 15 years in prison on one count of sexual intercourse without consent, but then suspended all but 31 days and gave him credit for one day served. Prosecutors had asked for 20 years in prison, with 10 years suspended.
Baugh said that after reviewing statements made by the girl before her death, he concluded that she was a troubled youth. He then made the controversial remarks, including that he thought the girl had been "as much in control of the situation" as Rambold. The girl's mother, Auliea Hanlon, was in the courtroom and screamed at the judge before storming out, according to the Associated Press.
On Wednesday, Baugh apologized in a letter to the Billings Gazette newspaper, conceding his words were "demeaning of all women." He also said that while a 14-year-old "obviously" cannot consent, "I think that people have in mind that this was some violent, forcible, horrible rape.… It was horrible enough as it is just given her age, but it wasn't this forcible beat-up rape."
Under Montana state law, minors under the age of 16 cannot consent to sex.
"I don't believe in justice anymore," Hanlon said in a statement. "She wasn't even old enough to get a driver's license."
Protest organizer Sheena Rice called the judge's language "horrific."
"Judges should be protecting our most vulnerable children … not enabling rapists by placing blame on victims," she said.
Rambold was first charged in 2008 with three felony counts of sexual intercourse without consent after the girl reported to a church counselor that she had been sexually assaulted by a teacher, court documents show.
After the girl's death, Rambold admitted to one rape charge and entered a plea agreement in which the case would be dismissed provided he complete a sex-offender treatment program and meet other conditions, including having no unsupervised contact with children.
Prosecutors re-filed the charges in December after learning he had been terminated from the treatment program for having unsupervised visits with family members who were minors, according to court documents.
Jay Lansing, Rambold's attorney, had argued that Rambold had "already suffered as a result of his conduct," losing his career and his standing in the community. Lansing, who argued for the same sentence Baugh ultimately delivered, declined to comment Wednesday.
Prosecutor Scott Twito said his office was reviewing the sentence, which relied on an exception in state law that gives the judge latitude on sentencing in cases of sex with minors.
"I think the outcome could have been very different if the judge didn't have the freedom to make those choices," said Marian Bradley, president of Montana's National Organization for Women. Bradley and others are asking the governor and attorney general to review Baugh's actions.
In a statement to The Times, Gov. Steve Bullock said Baugh's comments left him "angry" and "disappointed," but that the Judicial Standards Commission handles complaints about a judge's actions.
Supreme Court denies bid to stop rapist's release to L.A. County
The California Supreme Court on Wednesday denied a last-ditch bid to stop the release of a serial rapist to Los Angeles County, clearing the way for Christopher Hubbart to be freed once suitable housing has been found.
The justices rejected without comment Dist. Atty. Jackie Lacey's request for a new hearing on whether Hubbart, 62, should be released in Santa Clara County, where he committed his most recent crimes, rather than Los Angeles.
Hubbart, who has spent nearly two decades in a state mental hospital, admitted sexually assaulting more than three dozen women throughout California between 1971 and 1982, according to the district attorney's office.
Lacey, who has called Hubbart "a significant threat to public safety," released a statement Wednesday saying that her office is now "committed to working with our law enforcement partners to ensure that all terms and conditions of Hubbart's release from custody are strictly enforced."
Hubbart's attorney, Santa Clara County Deputy Public Defender Jeff Dunn, said last month that his client had embraced intensive treatment for years while locked in a state mental hospital and is not a public safety risk. He said Hubbart's request for release was supported by his treating psychologist at Coalinga State Hospital and the hospital's medical director.
Dunn could not be reached for comment late Wednesday.
Hubbart was first arrested in 1972 on suspicion of a string of rapes in Los Angeles and San Bernardino counties and admitted raping about 20 women in the area, according to court records.
He was released from a state hospital in 1979 when state doctors determined that he no longer posed a threat, a federal appeals court said. After moving to the Bay Area, Hubbart committed more sexual assaults during the next two years, according to Los Angeles County prosecutors.
In 1996, at the request of the Santa Clara County district attorney's office, Hubbart was declared a "sexually violent predator" and committed to a state hospital for treatment.
A Santa Clara County judge ruled in May that Hubbart should be freed under tight supervision in Los Angeles County, where Hubbart grew up and where he lived briefly the last time he was released from prison in 1993.
Hubbart will be released once housing is set up and approved by the judge, a process that can take six months to a year, authorities said. Once conditionally freed, Hubbart will have to wear an electronic monitoring ankle bracelet, report his movements and submit to regular lie detector and other tests.
Noncitizens as jurors? It's not a discrimination issue
SACRAMENTO—Bills are cascading out of the Legislature in free-fall as lawmakers race to adjournment for the year, most measures headed for the governor with little debate.
It's the annual sprint to "do something" — to make a mark, regardless of how faint.
Not all the bills, however, are as innocuous as they're treated.
One such measure, granted final passage last week by the state Assembly, would substantially change California's court system by allowing noncitizen legal immigrants to serve on juries.
Nowhere else in America is a noncitizen permitted to be a juror — not in any state, not in any federal court.
The bill, AB 1401, was discussed on the Assembly floor for only seven minutes before being sent to Gov. Jerry Brown on a party-line vote, 48 to 28, with most Democrats in favor, all Republicans opposed.
It often amazes me how issues that really shouldn't have a partisan hue wind up being voted on as if they're either blue or red.
There's no indication how the Democratic governor feels about opening up juries to noncitizens, or even if he has thought about it.
In the Assembly, the presiding Democrat initially called for the vote even before any opponent could speak.
But freshman Assemblyman Rocky Chávez (R-Oceanside) insisted.
"What is the problem that we're trying to solve?" Chávez asked. "Is there a shortage of people offering to serve on juries?"
Couldn't be that, Chávez said, reporting that 6 million Californians showed up for jury duty last year and that 165,000 were chosen.
Assemblyman Bob Wieckowski (D-Fremont), chairman of the Judiciary Committee that sponsored the bill, said the measure was about making jury pools more inclusive.
He said that noncitizen legal immigrants already can be judges.
But later I called a staffer, who couldn't tell me how many noncitizen judges there are. I can't imagine a governor appointing a noncitizen to the bench, or one getting elected over any citizen rival.
After all, you must be a citizen to be eligible to serve in the Legislature and write the laws. You have to be a citizen to be a governor who signs the laws. And you have to be a citizen to vote and elect the lawmakers.
It seems incongruous to allow noncitizens to determine whether a defendant has broken a law.
"Immigrants are our friends, immigrants are our neighbors, immigrants are our co-workers, immigrants are our family members," said Wieckowski, whose Bay Area district is half-populated by ethnic Asians, only roughly half of them registered voters, indicating that many are noncitizens.
The assemblyman told me that there are 3.4 million permanent noncitizen immigrants in California. "They are not being included," he said. "We lose their perspectives."
Supporters of the bill — including Assembly Speaker John A. Pérez (D-Los Angeles) — have cast it as a discrimination issue. They note that African Americans, Asians and even women were once barred from juries. Opening juries to noncitizens is just the latest reform, they assert.
And what would be the next reform? Allowing noncitizens to vote?
This issue isn't about discrimination — about race or gender. It's about qualifications to be a juror. Nothing prevents a legal immigrant of whatever color from taking a course on Americanism and becoming a naturalized citizen.
Pérez has argued that the bill is "about upholding the standards of our justice system to ensure that everyone" — including noncitizens — "is truly afforded a jury of their peers."
That's a good argument. But I prefer Chávez's counter.
"Peers are people who understand the nuances of America," he told the Assembly.
Some people have migrated from countries where suspects are presumed to be guilty until proven innocent, he said. "We actually are taught to question authority. Some cultures are taught to obey authority."
Chávez, a retired Marine colonel, later gave me an example of his concern.
"In some cultures," he said, "what you and I call domestic violence is the proper relationship between a man and woman. It's OK to knock around a wife."
Before sitting on a jury that decides whether someone should be locked up, Chávez believes, that person should grow up in or study up on the United States.
Paradoxically, I'd add, noncitizens should not be allowed to become jurors for the same reason that immigrants here illegally should be granted driver's licenses. Before using our roads — which they will regardless — motorists should be required to pass a test showing that they understand our driving laws.
Likewise, those here illegally should be — and are — entitled to in-state college tuitions. We want our fellow Californians to be educated.
"This is not an issue about immigrants," Chávez said during the brief Assembly debate, "because immigrants are the shining light that are going to make this country better."
The Legislature also recently passed a bill allowing noncitizen legal immigrants to serve as poll workers in elections. Brown signed it. But that's different. In one case, people are permitted to become hired help. In another, they're allowed to deny a person's freedom.
Wieckowski told me that legal immigrants "may have more understanding of America's Constitution than citizens who don't get out of high school."
Maybe some do. But first they should prove it by passing a citizenship test.
And the Legislature should spend more time on this stuff.
State Senate Democrats propose alternative to Brown's prison plan
SACRAMENTO — Democratic leaders of the state Senate on Wednesday proposed an extra $200 million annually for rehabilitation, drug and mental health treatment as an alternative to Gov. Jerry Brown's plan for reducing prison crowding.
Senate President Pro Tem Darrell Steinberg (D-Sacramento) said Wednesday that his Senate Democratic Caucus wants the spending in exchange for a three-year extension of federal judges' Dec. 31 deadline for removing more than 9,600 inmates from state prisons.
Steinberg said the Senate proposal was preferable to Brown's plan to spend $315 million this year and $415 million in each of the following two years on alternate housing for inmates.
"Temporarily expanding California's prison capacity is neither sustainable nor fiscally responsible," Steinberg wrote to Brown and inmates' attorneys Wednesday. Inmate lawsuits led to the judges' ruling that state prisons are unconstitutionally crowded.
Any extension would have to be approved by the judges, who have castigated Brown for stalling on obeying their order to shed more prisoners.
Steinberg, flanked by 16 Democratic senators in a Capitol hallway, said the Senate plan is modeled on a 2009 state program that reduced new prison admissions by nearly 9,600.
The plan won a quick endorsement from the prisoners' attorneys.
"Sen. Steinberg's substantive proposals are acceptable to us and we are open to an extension" if all parties can agree on an approach "that will resolve the chronic overcrowding problem in the state's prisons," the attorneys said in a statement.
The lawyers said they were willing to meet with the governor and discuss ways to end federal court oversight of prison medical care, imposed because the judges said overcrowding led to inadequate healthcare and needless inmate deaths.
The judges are unlikely to extend their Dec. 31 deadline without evidence that the proposal would result in meaningful policy changes, said legal scholar Erwin Chemerinsky, dean of the law school at UC Irvine.
"I think the court wants to be sure this is not another delay," Chemerinsky said.
Steinberg's plan drew sharp criticism from Gov. Brown and Assembly Speaker John A. Pérez (D-Los Angeles).
"It would not be responsible to turn over California's criminal justice policy to inmate lawyers who are not accountable to the people," Brown said in a statement.
"My plan avoids early releases of thousands of prisoners and lays the foundation for longer-term changes, and that's why local officials and law enforcement support it," he said.
Pérez said in a separate statement that he was "deeply skeptical about Senator Steinberg's approach." It would give more power to "prisoner plaintiffs who favor mass release of prisoners," Pérez said.
Steinberg countered that his plan would also avoid early releases. But there may be no more money available for rehabilitation if the state spends more than $1 billion on incarceration over the next three years, the senator said.
Steinberg suggested that a middle ground might be found. "Does this lead to conversation that leads to a solution and compromise? I hope," Steinberg said. "You know me. It's not my way or the highway. We are putting down a settlement proposal here."
But time is short. Steinberg called for an agreement by Sept. 13, the Legislature's last meeting day this year. The settlement would provide for a panel of experts to set a new prison population cap.
In addition, an advisory panel would be formed to restructure sentencing laws so fewer offenders would be sent to prison in the long run.
The state "cannot assume that the plaintiffs and their lawyers, and the federal court, will agree to a three-year extension," said Sen. Jim Nielsen (R-Gerber).
On the other hand, nobody wants to be responsible for releasing thousands of inmates early because of a stalemate, said Raphael J. Sonenshein, executive director of the Edmund G. "Pat" Brown Institute of Public Affairs at Cal State L.A.
"You'd have to think they are going to find some accommodation," Sonenshein said.
Meanwhile, Steinberg canceled a Senate confirmation hearing for two corrections department directors appointed by the governor.
"We have additional questions about the administration's ongoing corrections policy," said Steinberg spokesman Mark Hedlund. "It makes sense to wait before we consider those two appointments."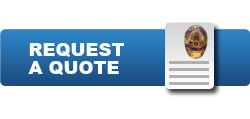 This area is widgetised! To make use of this area, put some widgets in the 'Main Sidebar' section.
Latest News
Special Event Security Services
Festivals and Parties Television and Film Set Security Strikes Security Weddings Security Banquet-Award Ceremony Security Concert Security Fairs and Carnivals Security Fundraiser Security Funeral Security Government Functions Security Political Parties Security Services Government Officials Security Augmentation Parking Attendant Security Operations Birthday Party Security Trade Shows Security (Auto, Beer Festivals, Gun, Computer, etc.) Sporting Events Security Special Events Security Celebrity and VIP Security Executive Protection And Much More