Security News →
LA Crime News
August 15, 2013
Grammy-winning R&B singer Miguel arrested in DUI case, CHP says
Grammy-winning R&B singer Miguel was arrested on suspicion of misdemeanor drunk driving early Monday after he was pulled over by a California Highway Patrol officer for a traffic violation in Marina del Rey.
Miguel Pimentel, 27, was pulled over for speeding and driving with tinted windows after 2 a.m. near the intersection of Lincoln Boulevard and Mindanao Way, according to CHP spokeswoman Corina Munoz.
The CHP administered field sobriety tests including measuring his blood alcohol, Munoz said. A preliminary test found Pimentel's blood-alcohol count at 0.10 — just above the state's legal limit of 0.08, she said.
The Los Angeles-born avant-soul singer Miguel was awarded a Grammy this year for best R&B song. He recently recorded the new single "Beautiful" with Mariah Carey.
Last year, his single "Adorn" was a fixture on the R&B charts, spending four weeks at No. 1. His sophomore effort, "Kaleidoscope Dream," opened to critical acclaim and debuted at No. 3 on the Billboard 200.
Mayor Garcetti shakes up L.A. Police Commission
Mayor Eric Garcetti put his mark on the Los Angeles Police Department on Wednesday, announcing plans to shake up the civilian panel that oversees the agency with new members.
The most notable name on Garcetti's list of nominees was real estate developer Steve Soboroff, one of the city's power elite and a staunch supporter of Garcetti during his run for mayor.
Along with Soboroff, Garcetti tapped Paula Madison, a former journalist and media executive; Kathleen Kim, a law professor whose work has focused on human trafficking and immigration issues; and Sandra Figueroa-Villa, the executive director of a nonprofit community group.
The choices lack experience in policing issues. Although such knowledge has not been a prerequisite for past appointees to the board, the arrival of these four all at once to the commission equates to a dramatic loss of institutional knowledge of how the LAPD operates.
Being pushed out by Garcetti, for example, is John Mack, a civil rights leader, who has served on the commission for several years and is well-versed in the department's troubled history of abuses and its push to reform itself over the past decade. Also leaving is Andrea Ordin, a former federal prosecutor who long has been involved in efforts to reform the LAPD.
Soboroff, who said he told Garcetti he'd be interested in joining the commission, acknowledged he "has a lot to learn," but said he had already started on the steep learning curve by reaching out to dozens of people for advice.
The only current commissioner the mayor decided to keep is Robert Saltzman, a dean and professor at USC's law school.
Saying he wanted "to keep up the momentum on crime," Garcetti is shaking up the influential body at a key time for the LAPD and the commission. Emerging from more than a decade marked by sweeping reforms that were imposed on it by federal officials, the LAPD has become, once again, its own master, and the commission is fully on its own in keeping the department in check.
The commission acts much like a corporate board of directors, setting the LAPD's policies and overseeing its mammoth operations. It also relies heavily on its inspector general, whose staff investigates and audits various aspects of the department on behalf of the commission.
The commission and LAPD commanders under Chief Charlie Beck have taken a mostly polite, cooperative approach to the job of running one of the nation's largest police forces. How that relationship will change, if at all, under the new commission remains to be seen.
The 64-year-old Soboroff, who amassed a fortune as a retail real estate landlord and broker, was an also-ran in the 2001 mayoral election. Later, he served as parks commissioner for then-Mayor Richard Riordan and played a pivotal role in bringing Staples Center to downtown Los Angeles. More recently, Soboroff had a short-lived, unpleasant tenure as vice chairman of the Dodgers, during then-owner Frank McCourt's ugly battle for control of the team with Major League Baseball. He is a board member or advisor to a handful of organizations, including the California Science Center, where he was instrumental in persuading NASA to exhibit the Space Shuttle Endeavour in Los Angeles.
Kim, 38, teaches at Loyola Law School and has spent much of her career working to combat illegal trafficking of laborers. Kim, the daughter of Korean immigrants, co-wrote the state's current trafficking law and serves on the board of directors at Aurora Las Encinas Hospital, a mental hospital in Pasadena owned by her father's company. She staunchly defended the facility earlier this year when it came under fire for allegedly failing to alert authorities to an abusive employee and other supervision issues.
Madison, 60, is a partner in Williams Group Holdings, a Chicago-based company, which owns the Los Angeles Sparks basketball team. Until her retirement in 2011, Madison was an executive at NBCUniversal, where she oversaw diversity issues. Over more than two decades in the media corporation, she held many posts, including a stint as president of the NBC affiliate in Los Angeles.
And for more than three decades, Figueroa-Villa has been executive director at El Centro del Pueblo, a group based in Echo Park that provides a range of services to the poor and other at-risk groups. Figueroa-Villa also has served on several commissions and boards, including the city's Children, Youth and Family Commission.
In making his choices, Garcetti maintained a racial balance on the commission that is widely considered important, given the LAPD's history of abuses in minority communities and the premium the department has placed in recent years on moving beyond its troubled past. Along with the Asian Kim, Madison is African American and Figueroa-Villa is Latina. Saltzman, the commission's lone holdover, is gay and speaks frequently about the LAPD's outreach efforts to the gay community.
Foster care: One small step toward a better system
There are so many high-profile problems in child welfare offices like the Los Angeles County Department of Children and Family Services, it is easy to forget that some of the most exasperating barriers to helping abused and neglected children are laws or rules drafted, adopted and enforced for good reasons by well-meaning people. Take, for example, the so-called Buckley Amendment, a Gerald Ford-era federal statute that quite reasonably prohibits schools from sharing test scores, attendance records or other data about students without their permission.
Most parents, of course, were permitted to get the information for their children under age 18. But the biggest parents of all, and sometimes the most neglectful, were the state of California and county agencies like DCFS. Government agencies, directly responsible for tens of thousands of children in foster care, couldn't get access to basic educational data kept by other government agencies like school districts. That meant they couldn't identify when foster children were failing in school, so couldn't marshal their resources to correct any problems.
The Los Angeles Unified School District, among others, interpreted the law (more properly known as the Family Educational Rights and Privacy Act of 1974, and more commonly called FERPA) as requiring an individual court order for each student before releasing school records to social workers. For tens of thousands of students living in foster care, that was virtually impossible. So no one could track a child's progress: not the foster parents, not the birth parents, not the child's social workers.
Nearly 40 years after it passed the Buckley Amendment, Congress amended it to allow schools to share student records with child welfare agencies. California needed to conform its own statutes to give the new federal provision teeth here, and it did. Gov. Jerry Brown signed Assembly Bill 643 into law Monday.
In anticipation of the changes, DCFS and LAUSD already have an electronic data-sharing system. Now they need not limit the information in it to students with individual court orders. Data can move more freely from the school to the social worker.
The importance of the change and of the information-sharing cannot be overstated. Students in foster care have had their lives disrupted at least once, and often many times. Moving from one family to another usually means changing schools, and each move can set a child's learning back four to six months, according to Jennifer Hottenroth, assistant chief of DCFS' Education and Clinical Services Division. About half of the county's foster children have grade point averages below 2.0. That performance in K-12 is, depressingly, a reliable predictor for a child's involvement with a host of other county agencies and programs: Delinquency Court, probation, mental health, jail, homeless programs, teen pregnancy — and then, for yet one more generation, the Department of Children and Family Services. To break that cycle, and to safeguard promising futures for foster children, social workers must do their best to find school problems quickly and deal with them effectively.
David Sanders, the former DCFS chief who now chairs Los Angeles County's Blue Ribbon Commission on Child Protection, noted at the panel's most recent session that federal law prohibits physicians, who are among the most likely reporters to encounter evidence of abuse, from entering medical information directly into social worker files. It is another example of one of the less headline-grabbing but more important dimensions of the child welfare problem. Legal frameworks, data sharing, assessment, bureaucratic culture — all have a role in undermining the county's mission to get the best outcomes for abused or neglected children.
One example of the communication problem was put on display a few days earlier at the Board of Supervisors meeting as supervisors and other county officials wondered aloud whether, with funding set aside long ago, DCFS chief Philip Browning had the actual authority to hire 147 additional social workers. They concluded that he did, but the sometimes contentious 20-minute discussion about cluster meetings, budget supplementals and hiring freezes left little clarity or consensus about when he actually got that authority and how it was delivered to him.
At the commission meeting, member Andrea Rich — who as president and CEO of the Los Angeles County Museum of Art was, like Sanders, a county department head — noted that there were problems endemic to "running big, awful bureaucracies." But as she pointed out, most don't end up with dead children.
Again, though, child deaths are only the most agonizing and urgent problem. The Blue Ribbon Commission must also focus on the silos, systems, communications gaps, data failures, factions and other problems that lock thousands of children on a less spectacular but still tragic and perhaps more insidious course toward bad outcomes, much like those whose education records could not, until now, be even seen by the people with legal responsibility for their well-being.
The commission next meets Sept. 12.
Suspect identified in Miss Teen USA 'sextortion' case
Federal officials on Thursday said they have identified an individual believed to be involved in an alleged "sextortion" case involving newly crowned Miss Teen USA Cassidy Wolf from Orange County.
More than a dozen other women had also been identified as victims in the case, but Laura Eimiller, spokeswoman for the FBI in Los Angeles, said agents believe the alleged activity "has been discontinued."
The investigation, confirmed by the FBI on Wednesday, was ongoing, and no charges had been filed in the case, she added.
Wolf, who was Miss California Teen USA before winning the Miss Teen USA pageant over the weekend at the Atlantis Hotel in the Bahamas, said in media interviews that she received an anonymous email from someone claiming to have nude photos of her taken via the webcam on her computer.
Wolf also said the author tried to extort her to ensure that the photos were not made public.
The incident, in which someone was able to hack into Wolf's computer and turn on its webcam, is the latest in a string of so-called "sextortion" cases involving individuals who have used email accounts, social media or a computer's own hardware to glean compromising information or images of its user.
In December, 35-year-old Christopher Chaney of Florida was sentenced to 10 years in federal prison for procuring naked images of celebrities and other members of the entertainment industry — including Mila Kunis, Christina Aguilera and Scarlett Johansson — by hacking into their email accounts.
And a Glendale man, Karen "Gary" Kazaryan, pleaded guilty last month in a "sextortion" case in which he targeted 350 women and coerced them into showing him pictures of them naked.
In that case, prosecutors said Kazaryan hacked into the Facebook, Skype and email accounts of his victims to coerce them into removing their clothing on camera.
Teacher who allegedly had sex with five teen boys to be arraigned
A 31-year-old special education teacher at Corona's Centennial High School is scheduled to be arraigned Thursday on charges she had sex with five teenage boys over the last year.
Summer Michelle Hansen was charged Tuesday with 16 felony counts involving sex acts with five teenagers younger than 18, none of whom were students in her life skills class.
Riverside County prosecutors allege that from May 2012 to May 2013, Hansen committed sexual acts with the teenagers — who were as young as 16 — in her classroom, in a campus utility room, in her vehicle parked near a teenager's home and at the home of another teen.
Hansen, who has taught at Centennial for nearly five years, was arrested in June after Corona police conducted an initial investigation. Detectives allege that the teacher rewarded one of the boys with sex for winning a baseball game.
She has been on administrative leave.
Students and parents reacted with surprise and disbelief.
Marrisa Byers, a student at the high school, told KTLA-TV that she hoped the allegations weren't true, "especially since it's a special-ed teacher, that hits a little bit harder."
Prosecutors could seek up to 13 years in prison for Hansen if she is convicted of all the charges.
Hansen's attorney, David Cohn, denied Hansen broke any laws, and parents and friends have rallied around her questioned the accusers' motives. Some have even claimed Hansen's Facebook page was hacked to make it appear that she "liked" the movie "Bad Teacher."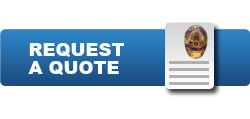 This area is widgetised! To make use of this area, put some widgets in the 'Main Sidebar' section.
Latest News
Special Event Security Services
Festivals and Parties Television and Film Set Security Strikes Security Weddings Security Banquet-Award Ceremony Security Concert Security Fairs and Carnivals Security Fundraiser Security Funeral Security Government Functions Security Political Parties Security Services Government Officials Security Augmentation Parking Attendant Security Operations Birthday Party Security Trade Shows Security (Auto, Beer Festivals, Gun, Computer, etc.) Sporting Events Security Special Events Security Celebrity and VIP Security Executive Protection And Much More