Fourth of July Safety Tips →
Security News
July 2, 2013
Arrest made in nanny cam home invasion beating
NEWARK, N.J. (AP) — Authorities have arrested a man wanted in a New Jersey home invasion that left a mother beaten, an attack that was captured on a nanny cam.
The Essex County prosecutor's office said 42-year-old Shawn Custis was arrested Friday in Manhattan by the prosecutor's office and the FBI. Custis faces charges of attempted murder, robbery, burglary and child endangerment.
The attack last Friday in Millburn was captured on a hidden camera in the woman's home. A man can be seen bursting into the home, punching and kicking the woman and throwing her down stairs while her 3-year-old daughter cowered on a couch. Police withheld the names of the woman and child.
County chief of detectives Anthony Ambrose said Friday that Custis was being transported to an undisclosed location in New Jersey.
Man waives extradition in charge related to Aaron Hernandez murder case
A man arrested in Florida has agreed to return to Massachusetts to face a charge in the murder case against former New England Patriots tight end Aaron Hernandez.
Ernest Wallace, 41, faces a charge of accessory after the fact in the slaying of semipro football player Odin Lloyd. Wallace turned himself in at a Miramar, Fla., police station last week.
An assistant to Broward County Judge John Hurley said Wallace waived extradition Monday and agreed to go back to Massachusetts.
In a statement, prosecutors in Bristol County, Mass., said they have 10 days to pick him up. They gave no indication when they would do so.
Prosecutors say Hernandez orchestrated Lloyd's execution-style shooting near Hernandez's North Attleborough home on June 17. They say it happened after the two went to a nightclub a few days earlier and Lloyd, 27, spoke to people Hernandez didn't want him talking to.
Hernandez is being held without bail after pleading not guilty to murder.
In George Zimmerman trial, police investigators take stand
Two police investigators outlined their interviews with George Zimmerman as the prosecution and defense in the murder case sparred over inconsistencies in the neighborhood watch volunteer's statements about how he met and shot Trayvon Martin, an unarmed teenager.
Zimmerman, 29, is charged with second-degree murder in the shooting of Martin, 17, on Feb. 26, 2012, in a gated community in Sanford, Fla. Zimmerman has said he shot Martin in self-defense.
Zimmerman talked to police right after the shooting, then again after midnight at the police station. Later on Feb. 27, Zimmerman walked through the scene and gave a detailed narrative that police recorded on video. The six-person jury heard and saw oral and video statements and heard the written statements read aloud Monday, the start of the prosecution's second week of presenting its case.
Lead investigator Christopher F. Serino and Doris Singleton, who conducted the first interview with Zimmerman after the shooting, took the stand. Serino said he was concerned with the inconsistencies among the different accounts.
At one point, Serino tells Zimmerman that his statements of being hit 25 to 30 times were "not quite consistent" with the level of his injuries from the confrontation with Martin.
Serino is also heard telling Zimmerman to expect officials to scrutinize the shooting carefully because of "the profiling aspect of the whole thing." Martin was black; Zimmerman identifies as Latino.
Serino acknowledged that he discussed the racial aspects of the case with Zimmerman, asking him whether he would have acted the same way if Martin had been white. Zimmerman said he would have, Serino testified in response to questions from defense attorney Mark O'Mara.
"There were external concerns," Serino said. "I needed to get that clarified."
In cross-examination, O'Mara asked whether the officer thought Zimmerman's inconsistencies might be those of a person who had just gone through a traumatic event. Serino agreed that Zimmerman had been open with police and that an investigator would expect some differences.
If Serino came across a person who gave an account "fact for fact, word for word, what would you think of the person's veracity?" O'Mara asked.
"I would think he was completely honest or completely false," Serino said.
In one recording, Zimmerman is heard describing how he saw Martin and told a police dispatcher: "These guys always get away … the people committing the burglaries." The prosecution has portrayed Zimmerman as having been increasingly frustrated by crime in the housing community.
Zimmerman told Singleton that he lost track of Martin, so he got out of his vehicle to look for a street name that he could pass on to authorities. When the dispatcher said that Zimmerman didn't need to follow Martin, Zimmerman said he started to head back to his vehicle.
At that point, Zimmerman said in the recording, Martin jumped out, apparently from some bushes and attacked him. Zimmerman said he fell to the ground and yelled for help as Martin began hitting his head against the sidewalk.
"I said, 'Help me. Help me. He's killing me,'" Zimmerman said. He told the police investigator that Martin replied, "You're going to die tonight."
He and Martin struggled, Zimmerman said, and as they fought his gun became visible. Zimmerman said he shot Martin because he thought Martin was reaching for the weapon.
"You got me," the teenager said, Zimmerman told the officer.
Singleton said Zimmerman seemed surprised when she told him Martin was dead. "He's dead?" Singleton recounted him asking.
O'Mara also asked Singleton whether a traumatic event, such as a shooting, could have an effect on a person's ability to recount the events. She agreed it could.
Singleton also said she had no evidence that Zimmerman had any ill will, anger or hatred for the teen — terms that could be crucial for the prosecution to get a second-degree murder conviction.
Earlier, an FBI audio expert who played a key role helping the defense during pretrial hearings testified as a prosecution witness that there was no way to definitively identify whose voice is heard screaming on an emergency call.
Hirotaka Nakasone was called to establish the effectiveness of voice identification by someone who is familiar with the sounds being examined.
Martin's mother, Sybrina Fulton, is expected to testify that the screams on the tape were her son's.
Gov. Jerry Brown holds strong hand on prisons
SACRAMENTO — Three liberal federal judges — relics of the Jimmy Carter era — are trying to force Gov. Jerry Brown to release nearly 10,000 criminals from state prisons. Politically, it doesn't get much better for a governor.
The judges are threatening to hold Brown in contempt of court if he refuses to free the felons.
Go ahead, to paraphrase a former Carmel mayor, make his day. Fine him.
That's one fine, I suspect, most California taxpayers would gladly pay for a governor trying to keep bad guys behind bars.
Except if I were an ambitious state controller like John Chiang, I'd refuse to write the check.
Then what? The federal government could retaliate by withholding funds from the state, such as money to help pay for poor people's medical care. Would President Obama really allow that? He has more political smarts. You'd think.
The judges could order federal marshals to open the cell doors. Brown then could stand in one, a la segregationist Alabama Gov. George Wallace. That certainly didn't hurt Wallace politically.
And Wallace was shamefully standing in the schoolhouse door trying to protect a university's bigotry from integration by black students. Brown would be heroically protecting citizens from thugs.
The marshals could slap cuffs on the governor and drag him off to jail. Can't visualize that, either. But there'd be no better way for him to campaign for reelection next year.
Although a recent USC Dornsife/Los Angeles Times poll found that most voters favor the early release of low-level, nonviolent offenders, they also don't want to sacrifice public safety by dumping more criminals on the street.
Brown clearly holds a solid hand politically in this escalating confrontation. It's long past time, however, to pull the curtain on the little drama.
"Enough already!" Brown told reporters, and that was in January. "Our prisons are not overcrowded."
The three-judge panel since then has emphatically disagreed and recently ordered Brown to shed 9,600 inmates — about 8% of the prison population — by year's end. And by the way, the judges said, commence "forthwith, notwithstanding any state or local laws."
Brown is asking the panel for a stay while he appeals to the U.S. Supreme Court, which two years ago ruled that California prison conditions amounted to cruel and unusual punishment.
The federal panel consists of three liberals originally appointed by President Carter: U.S. District Judges Thelton Henderson, 79, of San Francisco and Lawrence Karlton, 78, of Sacramento; and U.S. 9th Circuit appellate Judge Stephen Reinhardt, 82, of Los Angeles.
Their jurisdiction over the state's prison population stems from two separate class-action suits, one filed in 1990 on behalf of mentally ill inmates, the other in 2001 for medically ill prisoners. The jurists have ruled that overcrowding caused inadequate healthcare.
And for many years that was hard to dispute.
In 2007, the state had 173,000 inmates crammed in prisons built for fewer than 100,000. They were stacked like cordwood in some lockups — triple bunked in gyms, day rooms and hallways, leaving little space for rehab, education or drug treatment. But that's no longer the case, prison officials assert.
"The prison systems were screwed up," Brown admitted in January. But "we've done a lot to fix them…. Most people in prison get better [healthcare] inside the prison than they'll get once they're released."
But the federal judges aren't buying it. In a recent ruling, they accused the Brown administration of "defiance," "intransigence" and "deliberate failure" to provide inmates with adequate care.
"The judges aren't giving the state enough credit for everything it's done," insists Jeff Beard, the governor's new corrections secretary.
"This is really a huge states' rights issue. Maybe there needs to be more attention to this before we just start releasing people or go to contempt citations."
In 2008, Beard was Pennsylvania's prisons chief and testified as an expert witness against California's lockups in federal court. After he retired in 2010, Beard was hired as a California prisons consultant and became impressed.
He doesn't think the federal judges have been doing their homework and are focused on outdated numbers, stuck in old assumptions.
"The state has spent almost $2 billion since 2008 on upgrades," he says. "The prison population also has been reduced quite a bit more than the judges seem to recognize."
Beard says it's down by 43,000 inmates from the peak, partly because of Brown's controversial "realignment" program that places many low-level felons under county control.
The governor has sent the Legislature a plan to further reduce the prison population by leasing beds in county jails and private pens. It would cost $450 million over two years. But not even Brown likes the idea. And it's DOA in the Legislature.
California already is planning to spend nearly $9 billion on prisons during the new fiscal year. That's more than 9% of the general fund.
"We get criticized regularly for spending more than we have," says Senate leader Darrell Steinberg (D-Sacramento). "I don't want to put more money into building prisons or jails. That's throwing money down a rat hole."
"If we're really serious about overcrowding," Steinberg continues, "we have to keep people out of prison once they leave. The crying need is for more mental health services."
But who knows what would satisfy these federal judges.
"Will they take three-fourths of a loaf?" asks UC Davis law professor Gabriel Chin. "That wouldn't surprise me."
The judges should find a way to declare victory and move on. Proclaim their mission accomplished.
If not, they'll be tossing Brown a fat pitch down the middle, one he can't miss.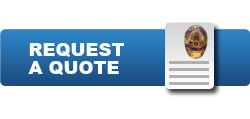 This area is widgetised! To make use of this area, put some widgets in the 'Main Sidebar' section.
Latest News
Special Event Security Services
Festivals and Parties Television and Film Set Security Strikes Security Weddings Security Banquet-Award Ceremony Security Concert Security Fairs and Carnivals Security Fundraiser Security Funeral Security Government Functions Security Political Parties Security Services Government Officials Security Augmentation Parking Attendant Security Operations Birthday Party Security Trade Shows Security (Auto, Beer Festivals, Gun, Computer, etc.) Sporting Events Security Special Events Security Celebrity and VIP Security Executive Protection And Much More