Woolwich Murder Probe Updates →
Los Angeles Crimes News
April 30, 2013
1 Critical After Shooting at Hollywood Nightclub
HOLLYWOOD, Calif. (KTLA) — One person was hospitalized in critical condition after a shooting at a popular Hollywood nightclub.
It happened around 1 a.m. at My Studio, located at 6623 Hollywood Boulevard, near Cherokee Avenue.
A 22-year-old male was hospitalized in critical but stable condition with a single gunshot wound to the upper torso, according to police.
Investigators said they believe they are looking for one suspect.
They did not have a description of the suspect or the getaway vehicle he was seen jumping into after the shooting.
Officials said they believe the shooting was sparked by some kind of an argument.
"There was some kind of an altercation inside the club, resulting in a shooting that also occurred inside the club," said LAPD Sgt. Mark Ro.
"There's cameras outside of the club for sure, and I believe there's cameras inside. We're working with the club management to get ahold of whatever video footage there is," he added.
The club is owned by the well-known entertainment group SBE. Police said they were being extremely cooperative.
Police said it may have been gang-related. LAPD detectives and gang units were working the case.
Witnesses said the club was packed at the time of the shooting.
"We were in the club, we heard the shots, everybody hit the floor," witness Michael Lewis recalled.  "It was crazy. People were falling, it was pandemonium."
Anyone with information is asked to contact the LAPD's Hollywood Division.
Woman guilty of cutting of husband's penis faced life in prison
A Garden Grove woman who was found guilty Monday of drugging her estranged husband, cutting off his penis and throwing it into a garbage disposal faces the possibility of life in prison.
Orange County prosecutors said in a statement that Catherine Kieu, 50, a maximum possible sentence of life. She is scheduled for sentencing June 28.
Catherine Kieu, 50, was convicted of torture and aggravated mayhem as well as a sentencing enhancement for the personal use of a knife, the Orange County district attorney's office said.
Kieu's public defender argued that her husband verbally and sexually abused her and demanded sex in ways that pained her. The lawyer also said Kieu had mental health issues stemming from being molested as a child in Vietnam.
Kieu was arrested on the night of July 11, 2011, after she and her 60-year-old husband — whose name has not been released — apparently argued about the possibility of a friend staying at their home, prosecutors said. Kieu prepared an Ambien-laced dinner, causing her husband to become drowsy and go to bed.
As he slept, Kieu tied his legs and arms to the corners of the bed with rope, prosecutors said. When he awoke, prosecutors said, she pulled down his pants, grabbed his penis and cut it with a knife.
She then went to the kitchen, threw it in the garbage disposal and turned the disposal on, prosecutors said, "mutilating the organ."
Kieu called 911 and said her husband was bleeding, prosecutors said. The man then spoke to the dispatcher and said his wife had cut off his penis.
Garden Grove police arrived, and the man was rushed to UC Irvine Medical Center in Orange. The Times previously reported that emergency surgery to reattach the severed organ was unsuccessful.
The husband testified that his mental state had improved since the attack, the Associated Press reported, but said it "may never be what it was before."
"She murdered me that night," he said.
Prosecutors said Kieu — who they said was angry because her husband was dating an ex-girlfriend — screamed "You deserve it!" before the attack, the Associated Press reported. Police told The Times after the arrest that Kieu had told officers her husband "deserved it."
California conservative defends state's pot law in Congress
WASHINGTON — For more than a decade, conservative Orange County Rep. Dana Rohrabacher has formed an unusual alliance with liberals on an unexpected topic — the defense of marijuana.
Rohrabacher (R-Huntington Beach) and his allies have so far waged a futile effort to pass legislation that would prevent federal authorities from interfering with medical marijuana use in California and other places where pot use is permitted by state law.
But as more states have moved to allow the drug's use, Rohrabacher believes his Respect State Marijuana Laws Act may be gaining momentum in Congress.
The recently reintroduced measure would shield from federal prosecution people acting in accordance with their states' marijuana laws, including new Colorado and Washington laws that allow adult recreational use of the drug.
"The prospects are much better now," said Rohrabacher, whose co-sponsors include Rep. Barbara Lee (D-Oakland), a Bay Area liberal who is usually about as far apart ideologically from Rohrabacher as anybody in Congress.
Still, Rohrabacher has his work cut out for him. The House last year soundly rejected, by a 262-163 vote, an effort he led to block the use of federal funds to prevent states from implementing medical marijuana laws. Only 28 Republicans supported the measure.
Rohrabacher has a libertarian bent but became more interested in the medical benefits of marijuana after having to spoon-feed his dying mother because of her loss of appetite. He has talked about the relief that marijuana might have afforded her.
He has been emboldened by a recent Pew Research Center poll that showed respondents, by nearly 2 to 1, believe the federal government should not enforce federal laws prohibiting the use of marijuana in states where it is legal.
Perhaps as important as the shifting public opinion, he said in an interview, is his colleagues' eagerness to erase Washington's red ink. Substantial majorities of Republicans and Democrats in the Pew survey regarded federal enforcement of anti-marijuana laws as not worth the cost.
"If people of the states recognize what a waste of limited resources this is, then the federal government should respect what the people of those states want for their own criminal justice system," Rohrabacher said.
Since 1996, when California became the first state to legalize the drug's use for medical treatment, 17 other states and the District of Columbia have approved medical marijuana measures. Last year, Colorado and Washington state voters opted to allow recreational users to possess an ounce of marijuana. A move is underway to put a measure on the Alaska ballot to permit recreational use of the drug.
Efforts are underway in other states, including Idaho, Illinois and New Hampshire, to allow medicinal use of marijuana.
Rohrabacher also is hoping to convince GOP colleagues that his bill fits with the party's traditional support for states' rights.
"It is time that we respect states' rights, get serious about prioritizing our federal government's activities, and show some common sense and compassion when dealing with the sick among us," Rohrabacher said last year when he proposed his measure.
However, Rep. Frank R. Wolf (R-Va.), chairman of the appropriations subcommittee that oversees Justice Department spending, responded at the time: "If a state said sex trafficking is OK, would we honor that?… States, in the past, have done some things that have not been good in this country."
The president's drug czar, R. Gil Kerlikowske, recently said at the National Press Club that the Justice Department was responsible for enforcing the Controlled Substances Act, and "that remains unchanged. No state, no executive, can nullify a statute that's been passed by Congress."
Kevin Sabet, a former advisor to Kerlikowske, said Rohrabacher's latest attempt would "likely suffer the same fate as his several previous failed attempts have over the past decade."
Steve Fox, national political director for the Marijuana Policy Project, which promotes legalization, regards the bill as a long shot in this congressional session. But he said the legislation "sends the message that it is simply not a rational use of federal law enforcement resources to prosecute and imprison individuals who are acting in compliance with state marijuana laws."
SEC accuses city of Victorville, officials of fraud
Federal securities regulators have accused the city of Victorville, an official, the airport authority and municipal bond underwriters of fraud stemming from a 2008 offering.
The Securities and Exchange Commission on Monday accused the parties of inflating the value of properties — mainly airplane hangars at the Southern California Logistics Airport –to secure $68 million worth of bonds.
QUIZ: How much do you know about California's economy?
The bond underwriter, Kinsell, Newcomb & DeDios, also was accused of misusing more than $2.7 million in bond proceeds.
Named in the lawsuit are the city of Victorville; the Southern California Logistics Airport Authority; Kinsell, Newcomb & DeDios Inc.; KND Affiliates; J. Jeffrey Kinsell, president of KND; Janees L. Williams, vice president of KND; and Keith C. Metzler, assistant city manager of Victorville.
KND Holdings Inc. is a relief defendant. It is solely owned by Kinsell and is the parent company of KND.
"Financing redevelopment projects by selling municipal bonds based on inflated valuations violates the public trust as well as the antifraud provisions of the federal securities laws," said George S. Canellos, co-director of the SEC enforcement division. "Public officials have the same obligation as corporate officials to tell the truth to their investors."
A spokeswoman for the Victorville city manager's office said the city would release a statement on the lawsuit Monday afternoon.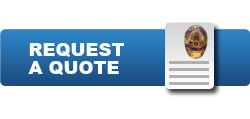 This area is widgetised! To make use of this area, put some widgets in the 'Main Sidebar' section.
Latest News
Special Event Security Services
Festivals and Parties Television and Film Set Security Strikes Security Weddings Security Banquet-Award Ceremony Security Concert Security Fairs and Carnivals Security Fundraiser Security Funeral Security Government Functions Security Political Parties Security Services Government Officials Security Augmentation Parking Attendant Security Operations Birthday Party Security Trade Shows Security (Auto, Beer Festivals, Gun, Computer, etc.) Sporting Events Security Special Events Security Celebrity and VIP Security Executive Protection And Much More