Los Angeles Security News →
L.A. Crime Report
March 15, 2013
LAPD Chief Charlie Beck called 'a natural' at 'Southland' TV shoot
Cameras flashed. Reporters took notes. But Friday's press conference outside the old LAPD headquarters wasn't a typical meeting with the media.
For one, it wasn't real.
LAPD Chief Charlie Beck and other police officials spent about 20 minutes — five takes — filming a cameo Friday for the season finale of TNT's L.A.-based police drama, "Southland."
"It worked out great, and the chief was a natural," LAPD Cmdr. Andy Smith said.
Smith said the real LAPD officers would probably have just a few quick spots in the finale, but said it would be a "very powerful and moving scene and very powerful and moving episode."
But, as often is the case, reality intruded somewhat on the shoot.
The scene was supposed to be filmed at the new police headquarters, but an unscripted anti-police protest required it to be moved to the old headquarters, Parker Center, a few blocks away. Smith said a permit for the demonstration indicated 500 people would be there, but only four showed up, causing no problems for the television crews.
The LAPD officials involved had the day off, Smith said.
Friday wasn't the first time that an LAPD chief has appeared in a Hollywood production.
Former Chief William J. Bratton made a brief appearance in "People I Know," which debuted at the Sundance Film Festival three months after Bratton took the helm of the LAPD in 2002. Bratton played a politician in a role modeled on Rudolph Giuliani, with whom Bratton famously bumped heads when Bratton was top cop in New York City and Giuliani was mayor.
Daryl F. Gates, who led the LAPD from 1978 to 1992, played himself several times in the TV series "Hunter" and in the 1995 made-for-television movie "Heidi Fleiss: Hollywood Madam."
And Bernard C. Parks, chief from 1997 to 2002, had a guest spot on the sitcom "Girlfriends," also playing himself.
FBI deems fatal shooting of ICE agent in Long Beach justified
The Federal Bureau of Investigation has determined that an immigration agent was justified in fatally shooting a colleague who had shot their boss last year at a federal building in Long Beach.
FBI spokeswoman Laura Eimiller on Friday declined to elaborate on the FBI's investigation into the Feb. 16, 2012, shooting at the Immigration and Customs Enforcement office, but confirmed to The Times "no surviving agents involved in the shooting were found to be criminally culpable," meaning criminal charges would not be pursued.
The double shooting was sparked by an exchange between a longtime federal immigration agent, Ezequiel Garcia, and the second-in-command for ICE in Los Angeles, Kevin Kozak, who had met over Garcia's job performance.
The exchange grew heated, and authorities said Garcia fired at least six shots at Kozak, wounding him.
Another unidentified agent intervened, fatally shooting Garcia. Kozak, a 30-year veteran agent who previously served as acting head of ICE's Los Angeles operations, survived.
ICE declined to comment on the FBI's investigation, but said an internal incident review is ongoing.
Formed in 2003, ICE is the main investigative arm of the Department of Homeland Security and has agents across the United States and in dozens of foreign countries. The agents are involved in immigration enforcement, customs inspections, and efforts that target gang members and traffickers who move people and illegal goods into the United States.
Dorner case: Women shot at by LAPD could get $40,000 payment soon
Two women whose truck was riddled by police gunfire during the pursuit of fugitive ex-cop Christopher Dorner could get a $40,000 cash settlement to replace their vehicle within the next few days, officials say.
It remains to be determined how much additional compensation they will receive for the incident.
City Atty. Carmen Trutanich and the women's attorney, Glen Jonas, stressed Thursday that the deal to compensate the women for the loss of the truck is separate from any discussions regarding potential litigation involving the LAPD shooting incident in Torrance.
PHOTOS: Manhunt for ex-LAPD officer
"Now that we resolved the issue of the truck, we can now move forward in this matter in an attempt to resolve the other issues in this case related to personal injury aspects," Trutanich said.
Jonas said he's optimistic that an agreement can be reached in those matters.
"If we can come to an agreement on the value regarding the damages suffered, then the case can be resolved," Jonas said. "I'm hopeful that we can do that based on the fact that we were able to work out this issue."
In addition to the payment, Jonas has agreed to waive $25,000 in attorney fees.
FULL COVERAGE: Sweeping manhunt for ex-cop
The agreement comes several weeks after the women were promised a new truck — and two days after they publicly complained through Jonas that they had not received a new vehicle.
LAPD Chief Charlie Beck had pledged to provide the truck to Margie Carranza, 47, and her mother, Emma Hernandez, 71, who were delivering newspapers in Torrance on Feb. 7 when LAPD officers fired repeatedly on their blue Toyota Tacoma.
Hernandez was shot twice in the back, and Carranza was injured by broken glass. The officers were protecting the home of a high-ranking LAPD official named in a threatening manifesto authorities said was written by Dorner, and they believed that official could have been a potential target.
WHO THEY WERE: Victims in the Dorner case
Dorner at the time had already killed the daughter of an LAPD captain, her fiance — a USC police officer — and a Riverside police officer, officials said. Dorner was believed to be driving a gray Nissan Titan and there was a crime broadcast preceding the shooting that said a truck matching Dorner's was in the area.
Beck called the shooting "a tragic misinterpretation" by officers working under "incredible tension" hours after Dorner allegedly shot police officers. He promised to provide a truck from a donor regardless of potential litigation by the women.
Jonas said this week the women were first offered a used truck, then a non-four-wheel-drive Ford to replace their four-wheel-drive Toyota. The women also had to agree not to sell it for a year. His clients agreed to that truck, he said.
But then the dealership and LAPD officials said the truck would be considered a prize for tax purposes, Jonas said.
"Essentially, they'd have to pay taxes like they won it on a game show," he said.
Jonas said the situation has been compounded by the fact that the women haven't been able to work since being injured.
Las Vegas Strip shooting suspect refuses to waive extradition
A 26-year-old man arrested in Studio City and held on suspicion of murder in a car-to-car shooting on the Las Vegas Strip refused to waive extradition Thursday and asked Nevada authorities to produce a governor's warrant.
Ammar Harris is accused of a Feb. 21 shooting that led to the deaths of three people, including Kenneth Cherry Jr., a rap artist known as Kenny Clutch. Las Vegas police allege that Harris -– described by law enforcement officials as having an "extensive and violent criminal history" — opened fire from his Range Rover on Cherry's Maserati on Las Vegas Boulevard after an altercation at a valet stand at the Aria hotel resort.
The Maserati then sped into the intersection at Flamingo Road, where it rammed a cab, which erupted in flames. The taxi driver and passenger inside were killed. Four other vehicles were involved and three other people were injured.
PHOTOS: Shots fired on the Las Vegas strip
Two days later, Harris' vehicle was found at a Las Vegas apartment complex. He was charged with murder, even though he could not be located.
After a weeklong manhunt, Harris was found at an apartment in the 4100 block of Arch Drive in the San Fernando Valley, 270 miles from the scene of the crime.
After his public defender requested the warrant before Los Angeles Superior Court Judge Shelly Torrealba, a status hearing was scheduled for April 12. Authorities have 90 days to secure the warrant from the Nevada governor's office.
Interactive map: Shooting in Las Vegas
According to law enforcement sources, Harris operated as a pimp in Las Vegas. In a video released by Las Vegas police, Harris flashed a fistful of $100 bills as he bragged about the money. He boasted about money, guns, expensive cars and run-ins with the law on social media accounts, authorities said.
Authorities believe that Harris, using the name Jai'duh, posted pictures of stacks of $100 bills and a Carbon 15 pistol on one social media site.
Harris' record includes a 2010 arrest in Las Vegas on suspicion of pimping-related offenses of pandering with force and sexual assault. He has previously been arrested on suspicion of a variety of crimes in South Carolina and Georgia, authorities said.
4 deadly shootings have Pomona on edge
Four deadly shootings in Pomona within the last week were probably gang-related and have the community on edge.
The shootings that began March 7 have claimed the lives of four men ages 18 to 24 and forced Pomona police to step up patrols across the city until arrests are made, police said.
Capt. Michael Olivieri said none of the shootings were directly connected, but detectives do not believe the attacks were random and were probably tied to gangs. Olivieri said the department believes each of the victims was the intended target of their assailants.
The killings began March 7, when Kelly Buruan, 24, of Los Angeles was shot in a drive-by shooting on West 9th Street about 2:20 p.m.
Then Sunday evening, Joseph Cook was gunned down outside a home in the 2200 block of Carlton Avenue.
On Monday evening, officers responded to a call of shots fired in the 700 block of North Gordon Street and came across a wounded man, Christopher Continola, 20 of Pomona. He had been shot in the body about 9:30 p.m. and died in the hospital, according to police.
The next day about 8:15 p.m., Michael Castillo, 18, was found with a fatal gunshot wound at an apartment complex, police said.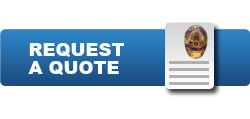 This area is widgetised! To make use of this area, put some widgets in the 'Main Sidebar' section.
Latest News
Special Event Security Services
Festivals and Parties Television and Film Set Security Strikes Security Weddings Security Banquet-Award Ceremony Security Concert Security Fairs and Carnivals Security Fundraiser Security Funeral Security Government Functions Security Political Parties Security Services Government Officials Security Augmentation Parking Attendant Security Operations Birthday Party Security Trade Shows Security (Auto, Beer Festivals, Gun, Computer, etc.) Sporting Events Security Special Events Security Celebrity and VIP Security Executive Protection And Much More