Crime Report →
L.A. Crime Report
January 22, 2013
Cuts in sheriff's patrol services fuel accusations
Los Angeles County supervisors on Tuesday said Sheriff Lee Baca's suspension of deputy overtime has dramatically reduced patrol operations and jeopardized public safety.
In a contentious meeting of the Board of Supervisors, Baca was attacked for ignoring the needs of unincorporated parts of the county in favor of cities that contract with his department for police services. They said his overtime cuts were disproportionately affecting unincorporated neighborhoods. Supervisor Gloria Molina went so far as to accuse Baca of "stealing" police resources from residents in those areas.
"I object to that," Baca responded.
"And I object to your stealing," Molina shot back.
"Stealing is over the top, supervisor," Baca replied. "How can you say something that is so outrageous that is not worth the dignity of your office?"
Baca said it was unrealistic for the supervisors to expect him to provide the same level of police services when they've made major cuts to his budget in recent years.
"Let's be real about the numbers of our county budget," Baca said. "We're at a crisis… If you don't have the money, you just don't have the money."
According to Baca's spokesman, the sheriff's budget — currently at $2.8 billion — was cut by the board by $128 million in 2010, $96 million in 2011 and $140 million last year.
Despite those cuts, the sheriff said that "we have the lowest crime rate we've had in 40 years."
While the homicide rate is at a historic low, recently released sheriff's statistics show that serious crime did increase 4.2% last year and all types of crime jumped 3%.
Baca and his predecessors have long wrangled with the board over budgetary matters. Although the board sets the sheriff's budget, Baca, an elected official, has wide discretion on how to spend it.
The Sheriff's Department polices about three-fourths of the county. Along with the unincorporated parts, Baca's deputies patrol more than 40 cities that don't have their own police forces.
The patrol obligations for those cities are set in contracts with the department. So overtime cuts are more likely to hurt unincorporated areas, the supervisors argued.
Baca's said his decision to suspend all overtime earlier this month came when he noticed a spike in such expenditures. His spokesman said he had to make the temporary cut to ensure he'd meet his budget at the end of the fiscal year.
The cuts are already having an impact, supervisors said. In Valinda and Bassett — neighborhoods in the San Gabriel Valley — more than five sheriff's cars were patrolling during a typical evening, but now there are only two, supervisors said. Unincorporated areas near Azusa, Claremont and Pomona have also been affected — losing one patrol car on average during early morning shifts.
Molina, who shouted Baca down more than once during the hearing, said she was considering commissioning "independent private patrol cars" to replace cuts in sheriff's patrols — a suggestion Baca discouraged.
Molina said Baca should make cuts in other departmental functions, not patrol, to cope with his reduced budget.
LAPD on guard after Tom Cruise, Chris Brown 'swatting' incidents
Los Angeles police are recalibrating their response to some emergency calls in light of a series of prank "swatting" calls reporting violent incidents at the homes of celebrities such as Ashton Kutcher, Justin Bieber and now Chris Brown.
Officers will continue to respond immediately, in large numbers and with force if needed, to reports of crime at the homes of such VIPs, top LAPD officials said. But they are trying to warn officers more quickly in cases where an emergency call appears to have the hallmarks of swatting. Swatting is a prank call reporting a violent crime that results in a tactical police response that may include a SWAT team.
Deputy Chief Debra McCarthy, who oversees the LAPD's West Bureau, said that while the number of fake 911 calls about hostages or potential deadly violence at celebrities is exceedingly low, officers are being cautioned to be aware of the possibility of swatting in a bid to limit injuries or death to officers or victims because of miscommunication or confusion.
"We haven't changed the way we respond, because in life and death situations you must respond always prepared, good or bad," McCarthy said. "But we want to be really careful it is not a prank and this isn't the home of some unsuspecting individual. We have to be extra vigilant because this is occurring."
On Monday, an LAPD lieutenant warned over the police radio that a domestic violence and possible shooting call at the Hollywood Hills home of Chris Brown could be swatting.
The initial report came to the LAPD via TTY device typically used by the deaf to type text over the telephone. The device has been used in other false calls alleging violent crimes at the homes of area celebrities.
Brown was not home at the time of the incident, which was reported shortly before 5 p.m. but people employed by the singer were at the home when the LAPD showed up, police said. Brown's parents arrived at the residence shortly after police, LAPD officials said.
The incident is the third in a series of pranks targeting celebrities.
In early October, Los Angeles police dispatched several units and tactical officers to Kutcher's home on Arrowhead Drive after they received a report through a TTY device from a woman who said she was hiding in a closet because there was a man with a gun inside her residence, according to sources familiar with the case.
Police responded and briefly held workers at gunpoint at the home before contacting the actor and determining it was a hoax.
A week later, Los Angeles County sheriff's deputies received a report claiming a gunman had fired shots at Bieber's house and was threatening to harm police when they showed up. The message also was received through a TTY device and sheriff's officials determined that no call had been made and that the pop star was away on tour at the time of the incident. They determined the incident was a hoax.
The LAPD tracked the calls and in December arrested a 12-year-old boy who was charged last week by the Los Angeles County district attorney's office with three counts of making false threats stemming from phony police incidents at the Kutcher and Bieber residences.
But the swatting calls apparently began anew last week.
A Beverly Hills police SWAT team surrounded actor Tom Cruise's home last Thursday after a report of shots fired. The next day, Los Angeles County sheriff's deputies also responded to a call of a possible shooting at the former Malibu residence of the Kardashian-Jenner family.
Sheriff's spokesman Steve Whitmore said that while the department has not definitively determined that the incident, described as a shooting, involved swatting, it was "a definite possibility." He said the Sheriff's Department is also adjusting its response to reflect such crank calls.
"As we become more advanced, the Sheriff's Department is responding appropriately to each occurrence," Whitmore said. "We are getting better about identifying what is real and what is not."
As swatting incidents continue, Lt. Andrew Neiman said the LAPD is looking for ways to increase the consequences for those behind a prank that could be deadly and that is costly for the city while also diverting police and firefighters from real emergencies.
The department has already approached the city attorney about pursuing civil remedies against the pranksters to recover the cost of the large responses. Chief Charlie Beck said the LAPD is also hoping California, as Michigan did last year, will tighten the law and penalties for such pranks.
"If there is anything that comes out of the interest in this as new technology emerges and abuse of new technology occurs, then we have to address that with new laws could make it easier for investigators to backtrack to the source," Beck said.
"God forbid somebody gets severely injured or killed in an incident like this. I don't doubt the felony murder would apply. We would certainly try to do that."
Study: Those on parole, probation involved in one out of five arrests
A national research group that monitored crimes in four California cities says one out of five adults arrested for a crime is someone on parole or probation.
California corrections officials said the findings released Tuesday by the Council of State Governments' Justice Center suggest public perceptions that those on parole and probation are a high crime risk are not supported. The study found that nearly two-thirds of those arrested, 62%, had never been under law enforcement supervision.
Terri McDonald, undersecretary for prison and parole operations at the California Department of Corrections and Rehabilitation, said the report's findings that parolees and probationers are twice as likely to be arrested for drug-related offenses points to the need for alternatives to incarceration.
"You cannot just use the jail bed for every problem," she said. "This reinforces the importance of us focusing on substance abuse treatment."
The study examined criminal patterns in Los Angeles, Sacramento, San Francisco and Redlands from 2008 to June 2011. It did not directly capture the impact of California's prison realignment law, which in October 2011 shifted responsibility for low-level offenders and parole violators to counties.
Arrest rates for supervised offenders varied greatly by community. In San Francisco, just 11% of adults arrested were on parole or probation. In Sacramento, that figure was 30%. Los Angeles and Redlands had roughly the same rate of arrests of supervised adults — between 22% and 23%.
The report also does not look at recidivism. State corrections officials in October reported that nearly two out of three people released from California prison are arrested for a new crime within three years.
Man allegedly tried to kidnap 2 girls as they walked to school
A 33-year-old Yucaipa man was arrested for allegedly trying to kidnap two teenage girls as they walked to school, police said Tuesday afternoon.
In two separate incidents, Alfonso Ariel Hernandez Jr. is suspected of approaching the girls last week as they walked to Redlands East Valley High School, according to police. The incidents took place Thursday between 6 a.m. and 7 a.m.
"In one incident, the suspect grabbed a 17-year-old girl and attempted to force her into his vehicle," the Redlands Police Department said in  a statement. The girl broke free and reported the incident to school officials, who alerted police.
Hernandez was arrested Sunday while he was driving a red 1991 Geo Metro, which matched the description of the vehicle used by the suspect, according to police.
Police said there may be additional victims and asked anyone with information to call Det. Andy Capps at (909) 798-7642 or Det. Dan Whitten at (909) 790-3105.
Lakewood hospital locked down after report of armed man
Lakewood Regional Medical Center was placed on lockdown shortly after 12:30 p.m. after a report that a man with a gun was on one of the hospital floors, deputies said.
The containment area includes the hospital and a nearby school, said Lt. Anthony Tachias with the Los Angeles Sheriff's Department.
He said that the incident is under investigation and that there are no reports of shots fired.
[Updated, 1:52 p.m. on Jan. 22: Los Angeles County sheriff's officials said the lockdown at the hospital has been lifted.]
Car Burglarized at Bonita Canyon Sports Park
A car was burglarized this week at Bonita Canyon Sports Park while the owner played tennis, Newport Beach police reported.
The car was parked in the 1600 block of Ford Road on Sunday between 6:45 and 8:30 a.m. According to police, the suspect entered the vehicle by defeating the door lock and stole a wallet and a briefcase.
Police say the victim was playing tennis and heard a car alarm going off, but did not think it was his. When the victim returned to his vehicle, he discovered his car had been broken into while he was on the tennis court.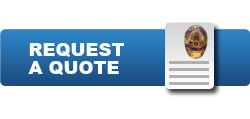 This area is widgetised! To make use of this area, put some widgets in the 'Main Sidebar' section.
Latest News
Special Event Security Services
Festivals and Parties Television and Film Set Security Strikes Security Weddings Security Banquet-Award Ceremony Security Concert Security Fairs and Carnivals Security Fundraiser Security Funeral Security Government Functions Security Political Parties Security Services Government Officials Security Augmentation Parking Attendant Security Operations Birthday Party Security Trade Shows Security (Auto, Beer Festivals, Gun, Computer, etc.) Sporting Events Security Special Events Security Celebrity and VIP Security Executive Protection And Much More