Crime Report →
Crime Report
January 28, 2013
Doctor fatally shot in exam room of Newport Beach medical office
A doctor was shot and killed Monday in a building near Hoag Hospital in Newport Beach, police said.
Multiple people have identified the victim as a doctor at Orange Coast Urology, but police have not released the victim's name. An outgoing phone message at the urology office said the office had to close Monday because of an emergency.
Workers in the building said the shooting occurred in the doctor's exam room.
Newport Beach Police Department Deputy Chief David McGill confirmed to the Los Angeles Times that the slain man was a doctor but had no other details about him or the alleged gunman, who was taken into custody without incident at the scene, on the second floor of an office building at 520 Superior Ave.
"I sit right at the front desk; I would have caught the first bullet," said Becky Calderwood, who works two doors down from the office where the shooting occurred. "This is nuts; people are just shooting everyone all the time."
Calderwood said the gunman was a 70-year-old patient.
Shortly after the shooting, police led a handcuffed older man wearing a baseball cap out of the building.
Authorities received a call about 2:45 p.m. that six or seven shots had been fired, according to police spokeswoman Kathy Lowe.
A source with knowledge of the shooting said the building was a medical office affiliated with Hoag.
The suspect was taken into custody at 2:50 p.m., according to Lowe.
"We won't know a motive until our detectives have a chance to interview the suspect later tonight," Lowe said.
The shooting occurred in an office portion of the building, Lowe said.
Kristin Crotty works directly above the office. She said she heard gunshots but "blew it off as construction."
She said what she heard sounded like a nail gun and didn't know what was going on until she called building services and was told to lock her door.
A sign outside says the three-story medical building houses Hoag outpatient services and lists the Allen Diabetes Center, physicians' offices and a CHOC diabetes center as occupants.
About eight employees wearing white lab coats huddled outside late Monday afternoon, unable to enter the building, but the office was not entirely evacuated.
"I am terrified," Crotty said. "I just want to get home to my family right now."
Bank robber shot and killed by security officer in Flint bank lobby, police say
FLINT, MI — A suspected bank robber was shot and killed in a bank lobby on W Corunna Rd. near S. Ballenger Highway, police said.
The man was apparently attempting to rob the Chase Bank and he was shot by a security guard in the lobby, police said.
Around 10:30 a.m., a security guard noticed a man walking into the bank wearing a trench coat and walking in a "stilted manner."
The man entered the bank lobby and produced a long gun from under his coat.
The two security guards on staff ordered the man to drop the weapon and drew their weapons on the gunman, police said.
When the gunman aimed at a security officer, the officer shot and killed him.
Police are on the scene and the investigation is ongoing.
Man shot while trying to rob security guard in Gardena, police say
A man was shot in Gardena on Saturday as he attempted to rob an off-duty security guard outside a mall, police said.
The guard, who was sitting in his car at parking lot of an outlet mall in the 2000 block of Rosecrans Avenue, was approached by the man around 6:30 p.m., said Sgt. Todd Fox of the Gardena Police Department.
Police said the man, who was unarmed, pretended to hold a gun and demanded the security guard's property.
The security guard, who was licensed to carry a gun, fired at the man in self-defense, Fox said. The man was hit once in the abdomen. He was taken to a local hospital, where he is in stable condition. The security guard suffered no injuries.
Latino, black leaders unite after alleged hate crime in Compton
A coalition of Latino and black community leaders banded together on the steps of Compton City Hall on Monday, seeking to unite the city in the aftermath of an attack that law enforcement has labeled a hate crime.
Last week, the Los Angeles County Sheriff's Department said two Latino gang members terrorized a black family in an attempt to drive them out of the neighborhood.
The group of about a dozen leaders called for a dialogue between city officials, the sheriff's office and residents to address problems that have arisen from shifting demographics in the city. Compton, once a largely black community, is now made up of about 65% Latino residents, according to the 2010 U.S. Census.
"We will not let this incident define our community," said Satra Zurita, a Compton Unified school board member. "We will work on the state, local and federal level to eradicate this behavior immediately."
Shortly after a black family of five moved into a tract home around Christmas, reputed gang members started attacking, sheriff's officials said. On New Year's Eve, two allegedly hurled racial slurs at the family and their guests. One visitor was beaten with a metal pipe, according to authorities.
After that attack, the suspects left and later returned with as many as 20 people to the family's lawn, where they yelled threats and threw a beer bottle through the living room window.
Jeffrey Aguilar, 19, of Gardena and Efren Marquez, 21, of Rialto, who were alleged members of the Compton Varrio 155 gang, were arrested and are being charged with a hate crime. The Sheriff's Department is continuing to look for more assailants.
The family has since been relocated. Basil Kimbrew, chairman of the California Friends of the African American Caucus, said he spoke with the family recently and said they are doing fine but did not feel safe attending the press conference.
The speakers pushed for law enforcement officials to prosecute the suspects to the full extent of the law.
"It sends a strong message to the community … that we are not going to tolerate it. It's going to stop or we are going to take action against that," said Earl Ofari Hutchinson, president of Los Angeles Urban Policy Roundtable.
Some leaders, like Rev. KW Tulloss, drew parallels between the struggles of blacks and Latinos and urged residents to find common ground.
"We have more in common than we do apart," he said. "These incidents that have happened are not reflective of this beautiful city of Compton."
A peace march will be held Saturday.
Actor Taye Diggs chases, captures alleged burglar, LAPD says
A man was arrested near actor Taye Diggs' Studio City home after the "Private Practice" star found him searching through his garage and chased him down the street, police said Monday.
Officers responded to a report of a burglary in progress at about 11:20 p.m. Sunday after the actor discovered the suspect "looking for stuff to take" in the garage, said Los Angeles police Officer Alex Martinez. Diggs chased the intruder and detained him until police arrived.
The man, identified as Hassan Juma, 20, was arrested on suspicion of burglary, Martinez said.
Diggs was not injured in the incident, Martinez said. Sources said it appeared there wasn't a major physical altercation between the actor and suspect.
Earlier in the night, Diggs attended the Screen Actors Guild Awards with wife Idina Menzel. He was a presenter at the ceremony.
"Yup. Headed to the SAG awards w the lovely @idinamenzel," he tweeted. "Presenting w @busyphillips. These things can be so much fun…"
Diggs isn't the first celebrity to take down an intruder. In August, actor-rapper LL Cool J discovered a burglar at his Studio City kitchen and broke the man's nose and jaw in what police sources described as a "knock-down, drag-out" fight. LL Cool J was holding the suspect when authorities arrived.
Death penalty imposed for 2003 Old Fire in San Bernardino County
A methamphetamine addict with a violent history was sentenced to death Monday for setting the 2003 Old fire in San Bernardino County that destroyed 1,000 homes and led to five deaths.
A jury in August convicted Rickie Lee Fowler of murder and arson for the blaze, which prosecutors said he deliberately set by tossing a lighted road flare into brush at the base of the mountains on an October day when Southern California already was overwhelmed by wind-fed wildfires. The same jury recommended in September that Fowler be sent to California's death row.
Superior Court Judg
e Michael A. Smith on Monday agreed, sentencing Fowler to death.
Deputy Dist. Atty. Robert Bullock had portrayed Fowler as a sadistic felon who inflicted "misery and mayhem" on those who crossed his path throughout his life. The prosecution said he raped and brutalized two girlfriends, one of whom was pregnant with his son, and sodomized a jail cellmate, turning him into a "sex slave."
Fowler's attorneys said in September that they planned to file a motion for a new trial, arguing that the prosecution did not present any direct evidence showing that Fowler had set the blaze or that the deaths were intentional. All five deaths were due to heart attacks triggered by the stress
of the fire, according to prosecution testimony.
The prosecutor said Fowler deliberately set the blaze in Waterman Canyon in a fit of rage against his godfather, who had kicked Fowler out of his house at the top of the canyon.
The fire broke out Oct. 25, 2003, at Old Waterman Canyon Road and California State Highway 18. Flames raced through the forest and brush, forcing the evacuation of more than 30 communities and 80,000 people. Six men died of heart attacks, although prosecutors said one could not be directly attributed to stress from the fire.
A few months later, on Christmas Day, a huge debris flow caused by rain on the denuded slopes of the burn area swept through a church camp in Waterman Canyon, killing 14 people. Fowler was not charged in that incident.
Investigators said they questioned Fowler shortly after the fire but did not have enough evidence to arrest him. Another suspect, Martin Valdez, 24, was fatally shot in Muscoy, near San Bernardino, in 2006. At the time of the fire, witnesses reported seeing Fowler and Valdez in a white van throwing a flaming object into Waterman Canyon.
Much of the prosecution's case hinged on comments Fowler made in 2008 in which he acknowledged to investigators that he was attempting to burn down the home of a friend, but denied that he was the one who set the blaze. Fowler told investigators that he went to the back of the van and took out a flare, but that Valdez grabbed the flare and tossed it.
San Diego woman gets 15 years to life for killing autistic son
A 37-year-old San Diego woman was sentenced Monday to 15 years to life in prison after pleading guilty to second-degree murder in the drowning of her autistic son.
"I hate you with all my heart and soul," Duane Corby told his wife, Patricia Corby, before San Diego County Superior Court Judge Charles Gill sentenced her for the death of 4-year-old Daniel.
Patricia Corby told police that she killed their son because the burden of caring for an autistic child had become unbearable. She drowned the boy in the family bathtub March 31 while her husband was at work, according to evidence submitted in court.
After killing her son, she tried to commit suicide but failed, according to evidence. She wrapped the boy in a blanket and took his lifeless body to a police substation responsible for their Carmel Valley neighborhood.
Under Gill's sentence, Corby will not be eligible for a reduced sentence due to good behavior while in prison.
Corby's husband told investigators that he had never seen any signs of mental illness in his wife. The family had spent $70,000 trying to find help for their son.
Corby kept her head bowed in court as relatives told the judge about the pain caused by David's death, including an aunt who said the boy is probably looking down from heaven and asking, "Mama, why did you kill me?"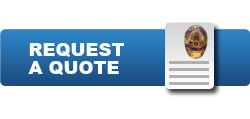 This area is widgetised! To make use of this area, put some widgets in the 'Main Sidebar' section.
Latest News
Special Event Security Services
Festivals and Parties Television and Film Set Security Strikes Security Weddings Security Banquet-Award Ceremony Security Concert Security Fairs and Carnivals Security Fundraiser Security Funeral Security Government Functions Security Political Parties Security Services Government Officials Security Augmentation Parking Attendant Security Operations Birthday Party Security Trade Shows Security (Auto, Beer Festivals, Gun, Computer, etc.) Sporting Events Security Special Events Security Celebrity and VIP Security Executive Protection And Much More