L.A. and O.C. Crime Report →
Los Angeles Crime Report
December 7, 2012
Despite state law, cars parked at broken L.A. meters still ticketed
L.A. officials said a state law limiting the practice of issuing tickets to drivers who park at broken meters would cost the city a sizable chunk of ticket and parking fee
revenue, and would encourage meter vandalism.
The Los Angeles City Council reaffirmed the city's 2-year-old policy of ticketing cars at flawed meters on a 12-1 vote Wednesday, with Councilwoman and mayoral candidate Jan Perry the lone opponent.
City transportation officials said violations issued at non-working meters generate about $5 million a year in revenue for the city.
The state law requires cities to post notices on meters if they issue tickets when the devices are broken. Sponsors of the legislation said their primary objective was to force cities to alert drivers when they risk getting a ticket.
"It's really fair to the driving public. If the parking meter is broken and if you can't physically pay, then you shouldn't be ticketed," said state Sen. Mark DeSaulnier (D-Concord), who sponsored the state law.
Since Los Angeles began switching to meters that take credit cards and coins — and banned parking at broken meters — only about five meters each month have required repairs, said Transportation Department official Dan Mitchell.
Before 2010 — when Los Angeles allowed free parking at broken meters — roughly 10% of the city's parking meters were broken at any time, Mitchell said.
But vandalism problems declined sharply when the city began replacing its roughly 40,000 parking meters with more advanced devices that include red stickers warning that tickets will be issued when meters are broken.
The meters, which are expected to be installed citywide by the end of the year, automatically message transportation employees about operational problems and are typically back in service within three hours, officials said.
D.A. dismissed tennis umpire case without seeing defense report
Prosecutors decided to drop a murder charge against professional tennis umpire Lois Goodman even before her attorneys submitted a defense team pathology report that disputed a coroner's finding that her husband was deliberately killed.
Sources familiar with the case said that the Los Angeles County district attorney's office dropped the case last week before Goodman lawyers Alison Triessl and Robert Sheahen presented a report by former New York pathologist Michael Baden that attributed Alan Goodman's death to heart issues and not head injuries from an assault.
The D.A.'s office did not reveal why it sought to withdraw charges in the high-profile case last week after a month of claiming that Lois Goodman fatally bludgeoned her husband with a coffee cup in April. They said the case remains open.
Ed Winter, deputy chief of coroner's investigations, said Alan Goodman's April 17 death remains listed as a homicide.
Los Angeles Police Chief Charlie Beck on Thursday defended his department's handling of the investigation.
"It is an open case and detectives absolutely handled it by the book," Beck said. "I have done a review through [the] detective bureau of their actions. They consulted with the district attorney. They consulted with the court. They obtained search warrants and arrest warrants. They did what detectives do."
He said investigators were "largely guided" by information obtained through the coroner's office.
"And some other information came up that contradicted some of that. So this is in the D.A.'s hands right now," Beck said.
Goodman, 70, said she found her husband dead at their Woodland Hills home. She told authorities that she came home and found a bloody trail up the stairs to their bedroom. She believed he had fallen, then made his way to bed. Responding officers believed her and the home was cleaned up.
But three days later, a coroner's investigator visited the mortuary to sign the death certificate and reported he found "deep penetrating blunt force trauma" on Alan Goodman's head and ears. The observations launched a homicide investigation. In a search warrant, a detective described how investigators had found blood throughout the home.
Lois Goodman's lawyers later revealed that the tennis umpire's DNA wasn't even found on the alleged murder weapon. She also passed a defense-arranged polygraph test conducted by a former FBI examiner, according to her lawyers.
In an interview with Matt Lauer on the "Today" show, Goodman said the experience has been "unbelievable."
"I can't understand how it even got that far. … Thank God it's over," she said.
Mexican Mafia member's daughter allegedly did his bidding
By Victoria Kim, Los Angeles TimesDecember 7, 2012
When her father was convicted of the murder of a rival gang member and sentenced to life in prison without parole almost three decades ago, Vianna Roman was a 9-year-old girl.
In the years since, Danny Roman, federal authorities say, has become a feared member of the Mexican Mafia prison gang. He allegedly controlled a 30-square-mile expanse of gang territory in South L.A. from behind bars in Pelican Bay State Prison. Doing his bidding from 700 miles away — passing down his orders of violence, collecting "taxes" from businesses and other gang members at his behest — was his daughter, federal prosecutors alleged Thursday.
Vianna, now 37, a mother and operator of a meat market and water store, was among 18 arrested as part of a sweeping federal take-down of members of the Harpys gang, which authorities said controlled an area just north of USC, engaging in drug and gun sales, extortion, robberies and at least one murder. Vianna and her husband, Aaron Soto, 40, were accused of being among leaders of the gang in a federal racketeering indictment, along with the alleged "shot-caller," 36-year-old Manuel Valencia of Walnut.
The indictment was a result of a 2 1/2-year investigation dubbed Operation Roman Empire by the Drug Enforcement Administration and the Los Angeles Police Department. It named 29 defendants, some of whom were already in state custody. Still others are fugitives, according to a news release from the U.S. attorney's office.
"This is uprooting the leadership of the Harpys gang," said Assistant U.S. Atty. Benjamin Barron. "The Harpys controlled the activities of Danny Roman's gangs on his behalf — extortion of businesses and gangs, drug trafficking, gun trafficking, enforcement of their orders through violence including murder."
Among the crimes allegedly committed by the gang were a May 2012 murder of a man who owed a $230 drug debt; an August 2011 plot to murder a witness who had testified against a gang member; and a December 2011 armed robbery of three USC students. Prosecutors wrote in court papers that through its activities, the gang maintained a "climate of fear" in the neighborhood.
All of the newly arrested defendants made their initial court appearances Thursday except Vianna Roman, who was taken to the hospital complaining of chest pains, prosecutors said.
The 110-page indictment described Vianna traveling to and from Pelican Bay to pass messages about the gang's business to and from her father. In January, prison officials banned her and her husband from visits for one year because of suspected gang activity, according to the filing.
Vianna allegedly took part in collecting taxes from other South L.A. gangs controlled by her father, complaining at one point that the gangs weren't coughing up enough money in relation to the quantity of drugs they were selling. Roman had under his power at least 12 other criminal gangs in an expansive territory that stretched as far south as Imperial Highway, according to prosecutors.
Vianna, prosecutors alleged in the indictment, also oversaw extortion of vendors at the Alameda Swap Meet and ordered a gang member beaten for failing to deliver "taxes" collected there. She is also accused of being involved in drug sales, and at one point arbitrating a dispute by ordering an 18th Street gang member to turn over two cars in lieu of an unpaid drug debt.
She could not be reached for comment and has not entered a plea in court. Attorneys representing her husband and Valencia, the alleged shot-caller, did not immediately respond to requests for comment.
The Harpys gang has previously been targeted by the Los Angeles city attorney's office in injunctions alleging that members were engaged in shakedowns, robberies, vandalism and murder. A judge issued a court order in 1998 that barred 30 of the gang's members from associating with one another in the area, which is still in force.
At the time, one business owner said the Harpys asked for $150 to $180 a month for protection from the gang.
The gang controlled an area southwest of downtown bounded by Normandie Avenue, Figueroa Street, Washington Boulevard and Jefferson Boulevard, prosecutors said. Over the course of the operation, authorities seized 8 1/2 pounds of methamphetamine, about half a pound of heroin, approximately one pound of cocaine, 23 pounds of marijuana and 22 guns, according to a news release from the U.S. attorney's office.
If convicted of the racketeering charges, all but one of the defendants face a maximum sentence of life in prison, prosecutors said.
Also on Thursday, the Los Angeles city attorney's office filed two nuisance abatement actions against properties in the area where known activity by the Harpys gang occurred.
LAPD finds money to avoid nearly 100 layoffs set for year's end
Los Angeles Police Department officials said Thursday that they have enough money to avoid nearly 100 layoffs scheduled for Dec. 31.
Assistant Chief Sandy Jo MacArthur told the City Council's Budget and Finance Committee that the department had come up with the roughly $3 million necessary to delay the layoffs for another six months thanks to higher-than-expected attrition rates. MacArthur said more officers than expected had retired from the department in recent months, generating savings.
The layoffs were first proposed last spring by Mayor Antonio Villaraigosa. In his budget for the 2012-13 fiscal year, Villaraigosa called for 159 clerk and secretarial workers to be cut from the Police Department on July 1, 2012.
Opponents said the layoffs would force sworn police officers to do desk jobs. After raucous protest from city employee unions, the council put off the layoffs for six months, crediting a last-minute discovery of new tax revenues.
In the ensuing months, the 159 layoffs first proposed shrank to 93, as some employees in the targeted positions either left the city or moved to other city departments. If the full council approves the Police Department's plan to avert the layoffs, those jobs will be safe until at least July 1, 2013, when the next fiscal year begins.
Woman found in attic recants story of abuse by husband, D.A. says
A woman who said she had been held captive for two weeks in an attic, raped and tortured by her estranged husband in their Northern California home has recanted, prosecutors said.
But the Butte County district attorney's office said it plans to continue prosecuting the case.
On Monday, sheriff's deputies arrested Lawson Rankin, 29, at his Oroville home after being sent to check on the welfare of a woman at the house. Authorities said they came upon him while he was sealing the entrance to the attic with his wife still inside.
Rankin "denied that his wife was present, told us the wife was not there and hadn't seen her since August," said Lt. Alan Smith of the Sheriff's Department.
Deputies say they noticed Rankin was covered in drywall mud and saw an area in the kitchen that still had wet drywall on it. Deputies broke the drywall seal and found the woman they were looking for in the attic.
"The victim told the sheriff's office that he sealed her up in the attic to prevent her from testifying about some crimes and a sexual assault he had committed," said Mike Ramsey of the Butte County district attorney's office.
The woman told deputies that Rankin had held her captive for two weeks and sexually assaulted her several times. She told authorities she had also been beaten on a daily basis and was afraid to leave. Deputies say Rankin had also been issued a domestic violence restraining order earlier in 2012.
Rankin was arrested on suspicion of torture, false imprisonment, domestic battery, spousal rape, witness intimidation and violation of a court order. He was booked into the Butte County Jail and is being held without bail.
But now, his wife has recanted and has told prosecutors she does not want to testify. She now says she was in the attic so that Rankin would not get in trouble with his parole officer, according to authorities.
District Attorney Mike Ramsey said his office will move forward with the case against Rankin. He said there have been three separate domestic abuse incidents involving the couple in the last year and a half. In one case, the woman showed up with a black eye, but refused to testify against Rankin.
"It's not unusual for victims of domestic violence that have been severely injured, that are still in love with their abuser and when law enforcement comes and gets them out of the situation, they change their story around," Ramsey said.
Notorious B.I.G.'s autopsy report released 15 years after his death
Fifteen years after rapper Notorious B.I.G. was gunned down in one of L.A.'s most notorious unsolved homicides, the Los Angeles County Coroner has unsealed his 23-page autopsy report, providing the most detailed view yet on his death.
The report shows that a bullet entered the rapper's right hip, and fatally pierced several organs.
Notorious B.I.G., whose real name was Christopher George Latore Wallace, died in March 1997 when an unknown assailant shot him four times during a drive-by shooting on Wilshire Boulevard as the music star sat in the front passenger seat of a Chevrolet Suburban. The killing of the rapper, also known as Biggie Smalls, remains unsolved despite an LAPD task force that examined the death.
According to the autopsy, one shot hit Wallace's left forearm and traveled down to his wrist while a another shot hit him in the back and exited his body through his left shoulder. Another shot hit his left thigh and traveled through to his inner thigh before glancing off his scrotum. None of those rounds were fatal.
The fatal shot, according to Dr. Lisa Scheinin, entered his right hip before slicing through his colon, liver, heart and part of his lung before wedging in his left shoulder area.
Examiners noted they could not tell the sequence of the shots. They recovered two medium-caliber lead bullets.
The Brooklyn rapper was taken to Cedars-Sinai Medical Center, where doctors performed emergency surgery, but he succumbed to his wounds.
At the time of his death, he weighed 395 pounds, according to the report. A tattoo on an inside forearm said: "The Lord is My Light and My Salvation…"
No drugs or alcohol were found in his system, according to a toxicology screen.
The shooting occurred outside the Petersen Automotive Museum in the Miracle Mile area as the rapper was leaving a music industry party. At the time of his death, Wallace was one of the biggest stars in rap music. Coroner's officials noted he arrived at Cedar's in full cardiac arrest and died shortly after.
His slaying shocked the hip-hop community, coming just months after the Las Vegas slaying of another marquee rapper, Los Angeles-based Tupac Shakur.
Once friends, the rappers became rivals whose respective camps regularly traded violent barbs in song lyrics and in interviews. Shakur's slaying also remains unsolved. Various theories have linked the two homicides. Some believe the two men were killed as part of a rivalry between East Coast and West Coast rappers, or between their two music labels at the time, Los Angeles-based Death Row and New York-based Bad Boy Entertainment.
Amid questions about the killing, the FBI investigated various theories, including one from a former LAPD detective, who later publicly suggested that Wallace may have been killed by a hit man hired by a corrupt ex-LAPD officer on behalf of Marion "Suge" Knight, the founder of Death Row Records.
The FBI opened its probe after Wallace's family accused the city of covering up LAPD involvement in the rapper's slaying. Los Angeles police officials last year said they exhaustively searched for answers in the case without an arrest.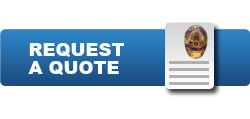 This area is widgetised! To make use of this area, put some widgets in the 'Main Sidebar' section.
Latest News
Special Event Security Services
Festivals and Parties Television and Film Set Security Strikes Security Weddings Security Banquet-Award Ceremony Security Concert Security Fairs and Carnivals Security Fundraiser Security Funeral Security Government Functions Security Political Parties Security Services Government Officials Security Augmentation Parking Attendant Security Operations Birthday Party Security Trade Shows Security (Auto, Beer Festivals, Gun, Computer, etc.) Sporting Events Security Special Events Security Celebrity and VIP Security Executive Protection And Much More