Armed Security Guards in Every School →
L.A. Crime Report: Gun Buyback
December 27, 2012
L.A. gun buyback nets 2,037 firearms, including 75 assault weapons
A one-day gun buyback event in Los Angeles on Wednesday gathered 2,037 firearms, including 75 assault weapons and a rocket launcher, officials said. The total was nearly 400 more weapons than were collected in a similar buyback earlier this year.
Mayor Antonio Villaraigosa said the collection at two locations was so successful that the city ran out of money for supermarket gift cards and got a private donation through the city controller to bolster the pot.
The gun buyback was moved up from its usual Mother's Day date in response to the horrific massacre Dec. 14 that claimed the lives of 26 people, including 20 students, at Hook Elementary School in Newtown, Conn.
"As you can see to my right and left, these weren't just guns that weren't functioning any more," Villaraigosa said at a news conference Thursday morning. "These were serious gun — semi-automatic weapons, guns that have no place on the streets of Los Angeles or any other city.
The mayor described the event as a success, but acknowledged there still many guns on the streets.
Hundreds lined up in cars to get Ralphs gift cards in exchange for different types of guns. Villaraigosa said the LAPD collected 901 handguns, 698 rifles, 363 shotguns and 75 assault weapons. The weapons will be melted down.
He said nearly three-quarters of those turning in the weapons said in an informal survey that they felt safer with the weapons off the street.
"Perhaps the most honest testament to the success of yesterday's program can be seen in the 166 weapons that were surrendered for nothing," Villaraigosa said.
Police Chief Charlie Beck said it was the most successful gun buyback event since the city began the program.
"Those are weapons of war, weapons of death," Beck said, motioning to a selection of military-style weapons on a display table. "These are not hunting guns. These are not target guns. These are made to put high-velocity, extremely deadly, long-range rounds downrange as quickly as possible, and they have no place in our great city."
Beck acknowledged that the weapons would not be checked for connections to crimes before being melted down. He said the sheer number would make that difficult, and he does not want to deter people from turning in firearms.
Villaraigosa again Thursday called for a national assault weapons ban and for strengthening the California assault weapons law to close loopholes.
Some L.A. gun buyback participants admit they still own weapons
Thousands of people exchanged guns for gift cards Wednesday during Los Angeles' gun buyback event.
But that doesn't necessarily mean those people gave up all their weapons.
Organizers and some participants credited collective outrage and anguish over the gun rampage in Newtown, Conn.,  for the turnout. But motivations were often a bit more complicated.
"That young guy shot up all the kids and they blamed the mama because the mama had the weapons in the house," Valerie Butler said, explaining why she was waiting in line two hours in South Los Angeles to get rid of an old handgun.
Yet Butler, 50, said she was not getting rid of both of her guns.
"Just one," she said, and laughed. "There's a bunch of nuts out here, and they're coming in when you're sleeping. You got to protect yourself."
Cars queued up for blocks at the event's drive-through locations, with the city giving up to $100 for handguns, shotguns and rifles, and up to $200 for assault weapons. There was a bit of haggling involved, but no questions asked.
"What do you got?" an officer in Van Nuys asked a man in his late 20 as he pulled up in a green Mazda.
"Just one handgun. I've had it since high school," the man replied.
"Will you take $50 for this?"
"Sure."
Many came bearing more than one gun. From the trunk of one white Honda came 22 pistols, a haul that earned the driver $1,000.
Two men in a pickup truck with two children in the back seat handed over a rifle, pistol and a MAC-12 altered with a silencer.
Cities across the nation, grasping for ways to react to a series of mass shootings this year, have organized gun buybacks to get weapons off the street.
Mayor Villaraigosa pushed the city's annual one from Mother's Day to Wednesday in reaction to the killing Dec. 14 of 20 children and six adults at Sandy Hook Elementary in Newtown. By the afternoon, the event had already surpassed 1,673 guns collected last year, and officials were scrambling to get more gift cards, which were donated by Ralphs.
Many of the drivers said they were turning in their guns because they rarely used them, and were eager to get grocery cards.
"If I could get $100 of free groceries it's worth it," said Charles Edwards, 60, waiting in line next to his old .22 revolver after driving to Los Angeles from Fontana. "I wouldn't do it for $40. That's why people are here. They feel bad about all that's happening, but times are tough."
He still had a shotgun at home. "That's all I need," he said.
Edwards said authorities needed to organize the buybacks so the lines weren't so long. He watched numerous people sit in line then drive away, he said. "I thought I could just drop this thing off. They need to have this move faster."
Most of the weapons recovered were "mom and pop guns," police said – hunting rifles, shotguns – but they got few dozen assault weapons as well.
They checked to make sure the guns were unloaded and double-checked by pulling the triggers while aiming the guns into metal rubbish containers filled with sand. Then they put the guns into trash containers like bundles of sticks after a windstorm.
"I had a question, one after another: 'Do we really need this? Does this really make us safer?' " Villaraigosa said at a news conference at the Sports Arena. "I say, look, the Police Department is here because they believe in this program."
He said the buyback program had taken in 8,000 guns since it began in 2009, and was just one part of a comprehensive police strategy that has reduced violent crime in recent years. Police Chief Charlie Beck said it was critical component.
One of the first guns collected was a camouflage Bushmaster AR-15, the same type of gun used at Sandy Hook Elementary.
But this was one of the rarities. Loretta, 50, from South Los Angeles, was bringing in her great-grandfather's antique rifle — one of them anyway. "I got the other well-hidden."
Alex Reyes, 47, rode his bike to the Sports Arena from East L.A. with a 68-year-old, .38 revolver and a .22 target pistol. He said he came in to do "a good deed" after hearing about the Newtown shooting, getting rid of all of his weapons. "Just me and Jesus Christ," he said.
Sandra Lefall, 38, came to the buyback with Newtown heavy in her heart. She had been thinking about the incident since she first heard the news. "I'm bringing in a 9 millimeter handgun because I want to get it out of the house because I have teenage children. I would hate for them to do what that guy in Connecticut did."
Police identify suspect in attack on homeless woman in Van Nuys
Police have identified the man suspected of dousing a homeless woman with a flammable liquid and setting her on fire Thursday morning.
Dennis Petillo, 24, has been arrested on suspicion of attempted murder, said Los Angeles police Cmdr. Andy Smith. Witnesses said Petillo set the 67-year-old woman on fire about 1 a.m. as she slept on a bus bench in Van Nuys.
The woman was taken to a hospital, where she is in critical condition, authorities said. Her name has not been released. It's unclear if there is a connection between her and the suspect.
Residents said the woman had slept at the bus stop at Van Nuys Boulevard and Sherman Way every night for years.
Warning: Celebratory gunfire for New Year's could land you in prison
Los Angeles leaders on Thursday warned that anyone discharging a firearm into the air to celebrate the new year won't only risk killing someone but could also face a lengthy sentence.
"Firing into the air weapons in celebration puts innocent lives at risk," said Los Angeles Mayor Antonio Villaraigosa. "Nothing ruins the holiday season like an errant bullet coming down and killing an innocent."
Villaraigosa said the misuse of firearms is on everyone's mind in the wake of the Newtown, Conn., school shooting that left six adults and 20 children dead. The mayor vowed that authorities will pursue criminal charges for anyone caught in possession of a weapon in public.
For more than a decade, city and county leaders have tried to quell celebratory gunfire.
Los Angeles Police Chief Charlie Beck said a bullet discharged into the air falls at a rate of 300 to 700 mph, depending on the weapon — "easily enough to crack the human skull."
"Please celebrate New Year's with your family, not in [Sheriff] Lee Baca jail or my jail," Beck said, pledging to capture anyone firing a weapon. "Firing a gun in the air isn't only dangerous and a crime but socially unacceptable."
Los Angeles Dist. Atty. Jackie Lacey said anyone caught with a weapon — even if they don't hit someone — will face a felony charge and a fine of up to $10,000 and a possible three-year sentence. If convicted, it is considered a strike offense and the suspect loses the right to own a firearm.
County Supervisor Mark Ridley Thomas said in some county areas, special equipment has been deployed to spot shots within seconds and track their locations.
"The madness of gun violence has to stop," he said. "This is a matter of physics. What goes up must come down."
Holiday DUI arrests, fatalities up in California, CHP says
Drunk driving arrests and fatalities over the holiday increased compared to last year, according to the California Highway Patrol.
Between Dec. 21 and Dec. 25, the CHP recorded 1,170 DUI arrests on roads its patrols, compared to 980 in 2011. Fatalities during that period were 39, compared to 14 in 2011.
Statistics from other California police agencies were not immediately available.
Police announced a series of drunk driving sobriety checkpoints earlier this month designed to catch drunk driving during the holidays.
Over the Thanksgiving holiday, 17 people were killed in traffic collisions and more than 800 people were arrested on suspicion of drunk driving in cases handled by the CHP.
The statewide fatality count was up from the same period last year, which had 14 such traffic deaths. But the 840 drunk driving arrests by CHP officers dropped from last year's 903.
Christmas Day police pursuit leaves 2 dead, 2 injured in Pasadena
Two people, including a child, were killed Christmas evening when a car being pursued by Pasadena police near the scene of a fatal shooting earlier Tuesday ran through a red light and plowed into a minivan.
Pasadena police Lt. Pete Hettema said it was unclear whether the people being pursued were connected to the shooting, which left one man dead and another critically wounded. That shooting happened about 11 a.m in the 1900 block of Newport Avenue near Wyoming Street.
Police closed off a roughly four-block area between Lincoln and Mentone avenues and Montana and Idaho streets into Tuesday evening as detectives investigated. A red sedan riddled with bullet holes was towed away.
About nine hours later, police saw a sport utility vehicle roll through a stop sign just north of the scene of the shooting. They tried to stop the vehicle because of the traffic violation, but Hettema said the SUV sped off, leading officers on a pursuit. The chase lasted probably less than a minute but covered a considerable distance because of the speed of the fleeing vehicle, Hettema said.
The crash happened about 8:15 p.m. at Marengo Avenue and Maple Street near the 210 Freeway.
"The vehicle took off at a high rate of speed and blew a red light on Maple and hit a minivan with four people in it," Hettema said.  Two people in the van were killed and two were taken to a hospital. "Everyone in the suspect vehicle was taken into custody."
Hettema said there were three or four men and women in the suspect vehicle. They were uninjured, he said. The condition of the two surviving people in the minivan was unknown. One of the dead was a minor, Hettema said.
"I haven't heard any reports from the hospital after they were transported," Hettema said of the survivors. "I do know they were conversant before they left the scene. So they were talking."
He said it's too early to say whether the suspects arrested in the pursuit and crash had any connection to the killing earlier in the day.
"They were being stopped for a traffic violation, but units were looking for suspects in the area," he said. "They were in the area of the homicide, and running from police in the area makes it look like they wanted to get away for a reason."
A Pasadena resident, Mark Grimm, told KTLA-TV Channel 5 that he heard an "enormous impact," ran from his apartment and saw the wrecked vehicles. Grimm said he saw "one young lady" on the sidewalk and another one, unmoving and "curled up at the base of the van."
Family gathering on Christmas turns violent in San Diego
A family gathering on Christmas Day in the North Park neighborhood ended up with a mother and son being arrested for assault with a deadly weapon, San Diego police said.
During the gathering, a 48-year-old man was stabbed in the chest with a knife and cut on the head with a coffee pot. A 59-year-old man was cut in the armpit. Both men were taken to a hospital with non-life threatening injuries, police said.
A 44-year-old woman and her 20-year-old son were arrested on suspicion of assault with a deadly weapon and booked into county jail. The woman had jumped from a second-story window in an effort to avoid arrest.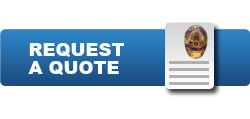 This area is widgetised! To make use of this area, put some widgets in the 'Main Sidebar' section.
Latest News
Special Event Security Services
Festivals and Parties Television and Film Set Security Strikes Security Weddings Security Banquet-Award Ceremony Security Concert Security Fairs and Carnivals Security Fundraiser Security Funeral Security Government Functions Security Political Parties Security Services Government Officials Security Augmentation Parking Attendant Security Operations Birthday Party Security Trade Shows Security (Auto, Beer Festivals, Gun, Computer, etc.) Sporting Events Security Special Events Security Celebrity and VIP Security Executive Protection And Much More