Slider1 →
Orange County Crime Report
October 9, 2012
Seal Beach shooting: Widow sues insurance company
By LARRY WELBORN AND VIK JOLLY / THE ORANGE COUNTY REGISTER
SEAL BEACH – Hairstylist Sandi Fannin was in the back of the Seal Beach salon she co-owned with her husband mixing hair dye for a customer when the shooting started.
In the next two minutes, she lost her husband, many of her closest friends and her business in the worst mass killing in Orange County history. Eight people were dead or dying.
Nearly one year after the Oct. 12, 2011, midday massacre at the Salon Meritage near Pacific Coast Highway here, attorneys for Sandi Fannin filed a lawsuit accusing her business insurance company of operating in bad faith and inflicting emotional distress by delaying and then withholding payments.
The attorney representing the company could not immediately be reached for comment Tuesday.
The lawsuit, filed Tuesday in Orange County Superior Court, contends that Fannin and her husband, Randy Fannin, had a commercial insurance policy with Employers Mutual Casualty Company that protected them from losses of property and income.
But the insurance company treated Sandi Fannin "rudely, arrogantly and as an adversary," rather than looking out for her best interests, according to the 11-page lawsuit filed by attorney Howard S. Shernoff. "Defendants treated Sandi with disdain instead of compassion," Shernoff said.
The insurance company told Fannin that 30 days was sufficient time to get Salon Meritage up and running after the killings, and eventually paid her less than half of the business interruption payments she is entitled to, Shernoff said.
Salon Meritage has yet to re-open as the one-year anniversary of the shootings approaches. Sandi Fannin sold the business to friend and fellow hairstylist Irma Acosta, who plans to open a completely remodeled salon in the next few months. Fannin also plans to work once a week at the salon when it re-opens.
On Monday, Fannin said she is still in grief over the tragedy and found the insurance company representatives she dealt with for months were not compassionate, were hard to deal with and not responsive to her concerns.
"I lost everything that day," she said. "My husband, together with my friends – they were more like family – and my business were all gone in a matter of minutes. If people are in insurance, they need to be a little more understanding and show a little bit of compassion."
She said she felt the insurance company delayed payments when she most needed funds and eventually provided less than she was due. "It really wasn't fair," Fannin said.
Shernoff, in an interview Monday, said the insurance company had a fiduciary duty to protect his client. Even though the company knew she was going through an unimaginable tragedy, it "failed miserably" to act in her best interests, he said.
The lawsuit states EMC has paid Fannin about $30,000 in insurance payments, which – according to Shernoff – is about half of what she is entitled to.
The Fannins worked and co-managed Salon Meritage, and were also close friends with many of the hairstylists there.
Scott Dekraai, 42, of Huntington Beach, has been indicted by the Orange County grand jury on eight counts of murder and one count of attempted murder in the salon shootings. His trial, which could lead to the death penalty if he is convicted, is now slated for March. He has pleaded not guilty.
Authorities contend Dekraai walked into the salon about 1 p.m. on Oct. 12, 2011, and shot hairstylist Michelle Fournier, his ex-wife, after arguing with her earlier on the phone over child custody. He then shot Christy Lynn Wilson, 47, Fournier's friend and colleague, and Randy Fannin, 61, authorities said.
Witnesses said he then started shooting others at random, killing Victoria Ann Buzzo, 54; Lucia Bernice Kondas, 65; Laura Lee Webb Elody, 46; and Michele Fast, 47. Victim Harriet Stretz, 73, was shot and wounded. David Caouette, 64, was shot and killed while sitting in his parked car outside.
A Seal Beach patrol officer arrested Dekraai a few blocks from the crime scene.
"I know what I did," Dekraai told the officer, according to a search warrant affidavit.
Contact the writer: lwelborn@ocregister.com or 714-834-3784
Man arrested in pointing laser at law-enforcement helicopter
y SEAN EMERY/ THE ORANGE COUNTY REGISTER
SANTA ANA – A 26-year-old Santa Ana man was arrested after police say he pointed a green laser at an Orange County Sheriff's Department helicopter while it was in flight.
The helicopter was on patrol shortly before 11 p.m. Thursday when the pilot reported that a laser was being pointed at the aircraft, Santa Ana police Cpl. Anthony Bertagna said.
The pilot was not injured, Sheriff's Department Lt. Gary Strachan said. Lasers pointed in helicopter and airplane cockpits can temporarily blind pilots and distract them from flight, authorities say.
The pilot directed Santa Ana officers to a home in the 2000 block of West Seventh Street, where they contacted Antonio Ruiz Gomez, Bertagna said.
While patting down Gomez, the officers found a long, metal cylinder in a pocket that they believed to be the laser, Bertagna said. Gomez was reportedly arrested on suspicion of discharging a laser at an occupied aircraft.
Contact the writer: 714-796-7939 or semery@ocregister.com
Anaheim hotel standoff ends after 8 hours
By RICHARD CHANG and KELLI HART KEHLER/ THE ORANGE COUNTY REGISTER
ANAHEIM – A 51-year-old Huntington Beach man barricaded himself inside a Disneyland-area hotel room for more than eight hours Saturday, forcing police to close off a busy section of Harbor Boulevard and causing the evacuation of businesses and three hotels.
Steven Fishel, a parolee who police say had violated parole on a narcotics charge and had an outstanding warrant out of San Diego County on suspicion of felony assault with a deadly weapon, surrendered about 6:45 p.m. after a long standoff that involved Anaheim police officers, a SWAT team, the Anaheim Fire Department and traffic officers. Fishel had two women in his second-floor room at the Ramada, 2141 S. Harbor Blvd., and was considered "armed and dangerous" during the standoff, police said.
The women were identified as Fishel's girlfriend and her biological daughter, said Raul Quezada, deputy chief of the Anaheim Police Department. They were not being held against their will, Quezada said. They were questioned but not charged with any crime Saturday, police said.
The standoff started around 10 a.m. Saturday when Fishel was approached by officers from the California Department of Corrections and Anaheim police. He ran from them and barricaded himself in his room, police said.
Shortly thereafter, police blocked off South Harbor Boulevard between Orangewood Avenue and Wilken Way. Guests at the Ramada, Anaheim Carriage Inn and Rodeway Inn & Suites were evacuated. Many were taken to the nearby Clarion and Marriott hotels on Convention Way.
Residents, workers and guests at hotels on that stretch of Harbor were allowed to leave, but not allowed to enter during the standoff.
Despite telephone negotiations, Fishel refused to exit, police said. At 4:40 p.m., a woman came out of the hotel room on her own accord, police Sgt. Bob Dunn said. She was taken to a nearby command post and questioned. That woman was later identified as the Fishel's girlfriend's daughter.
After further negotiations with personnel from Anaheim police, Fishel surrendered without incident and was escorted via ambulance, because of a medical condition, to the command post. Fishel was later taken to Anaheim Police Department and arrested without bail for the warrant, issued in September, and parole violation.
The standoff caused inconveniences for many who lived or were staying on Harbor Boulevard. "I cannot get home," said Gunnel Ericksson, 57, who was staying at the Rodeway Inn next door to the Ramada. "It's a big inconvenience."
Dave Pfeifer, 68, a disabled Army veteran who lives in a trailer park near the Ramada, said Harbor Boulevard is "one of the most heavily traveled streets in Orange County," and "it's all jammed up."
"These guys are ready for the worst," he said as he was watching the standoff. "This is a tense situation."
Throughout the day, a police helicopter hovered over the scene and armed police officers and SWAT members could be seen entering the Ramada and walking on the roof of Rodeway Inn. Spectators congregated on street corners, waiting to see what would happen.
"This is crazy," said Cypress resident Debbie Jones, 47, who was staying at the Hacienda Inn & Suites on Harbor. "I've never had to go through this."
Contact the writer: rchang@ocregister.com or 714-796-6026
Man is arrested after 10-year-old boy is grabbed
By DENISSE SALAZAR / THE ORANGE COUNTY REGISTER
SANTA ANA – Police have arrested a man who they suspect grabbed a 10-year-old boy walking to soccer practice near Delhi Park, officials said.
The 10-year-old was with his 19-year-old female cousin shortly after 7:30 p.m. Thursday when a man lured him close enough to grab him, police Cpl. Anthony Bertagna said.
The boy yelled for help and tried to pull away, but the 425-pound man would not let go, so the boy broke free and ran to the park with his cousin to tell the soccer coach what happened, Bertagna said.
The coach found the man in front of the park and tried to detain him until officers arrived, Bertagna said, but he escaped and ran into the back yard of a home in the 500 block of East Central Avenue. Officers, with the help of a helicopter, found the man hiding in the back yard under a tree.
Victor Joseph Espinoza, 55, of Santa Ana was arrested on suspicion of false imprisonment, child annoying and gang enhancements, Bertagna said. Espinoza was being held at the Santa Ana City Jail.
Contact the writer: 714-704-3709 or desalazar@ocregister.com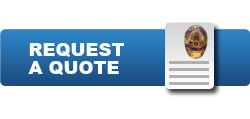 This area is widgetised! To make use of this area, put some widgets in the 'Main Sidebar' section.
Latest News
Special Event Security Services
Festivals and Parties Television and Film Set Security Strikes Security Weddings Security Banquet-Award Ceremony Security Concert Security Fairs and Carnivals Security Fundraiser Security Funeral Security Government Functions Security Political Parties Security Services Government Officials Security Augmentation Parking Attendant Security Operations Birthday Party Security Trade Shows Security (Auto, Beer Festivals, Gun, Computer, etc.) Sporting Events Security Special Events Security Celebrity and VIP Security Executive Protection And Much More