Orange County Crime Report →
Los Angeles Crime Reports
October 9, 2012
Linda Hogan was in hospital shortly before DUI arrest
Linda Hogan, the ex-wife of pro wrestler Hulk Hogan who was arrested on suspicion of driving under the influence in Calabasas on Thursday, had been in a hospital earlier in the week, her lawyer said.
Linda Hogan, 53, whose real name is Linda Bollea, was arrested about 1:30 a.m. Thursday by Los Angeles County sheriff's deputies and released shortly before 9 a.m. from the Lost Hills station on $5,000 bail.
"A deputy saw a black Mercedes-Benz driving erratically on the westbound 101 Freeway. The deputy made a traffic stop of the vehicle on the Ventura Freeway at Kanan Road, Calabasas, to conduct a drunk-driving investigation," a sheriff's statement said.
Hogan had been attending a jewelry event in the area and was heading home to Simi Valley when she was taken into custody; she allegedly had a blood-alcohol level just over the legal limit of 0.08.
Her lawyer, Raymond Rafool, told the New York Daily News that she had been in the hospital for an infection and was taking antibiotics that might have affected her driving.
The Hogans had a highly publicized divorce in 2009.
Man arrested in theft of nearly 1,000 gallons of gas from station
Police in Northern California arrested a man Sunday in connection with the theft of nearly 1,000 gallons of fuel from a gas station.
The arrest comes as California is seeing rising gas prices. Early Monday, gas prices hit a record average of $4.67 for a gallon of regular in California.
Police in Roseville said Monday that officers had arrested Edward Anthony Valila at his home in Elk Grove. He faces charges of grand theft.
Gas was stolen last week from a Shell station near the Roseville Square shopping center, and a few days earlier, thieves had made an unsuccessful attempt at a 76 station a few blocks away, Fox40 in Sacramento reported.
According to the manager of the Shell station, a man in a black pickup pumped about 300 gallons of gas, some of it going to a tank in the pickup's bed.
The pump's meter was somehow disabled, and the manager had to check records to show that the gas was taken, but security cameras caught the thief using a credit card, said the manager, Tony Sandhu.
The same people came back during store hours two other times, he said, taking 350 gallons on each occasion. Each time there was no indication that gas was being pumped.
The last time Sandhu's wife was ready for them despite an attempt by a woman in the truck to distract her. She got a license plate number.
On Sunday, Gov. Jerry Brown took
"emergency steps"
to try to bring down record gas prices in the state.
He directed the California Air Resources Board to increase the fuel supply by allowing the immediate sale and import of cheaper and more available winter-blend gasoline.
The move could reduce the price of gas in California by 15 to 20 cents per gallon, probably within a few days, said energy expert Chris Faulkner of Dallas-based Breitling Oil and Gas.
Wells Fargo offers $25,000 reward in killing of ATM customer
Wells Fargo Bank is offering a $25,000 reward for information leading to the arrest of those responsible in the shooting death of a customer at one of the bank's automated teller machines in Victorville early Sunday.
San Bernardino County Sheriff's Department detectives are continuing to investigate the death of Duane Lee Murley, 56, who was found in his Chevrolet truck, dead of gunshot wounds, in a parking lot near the intersection of Hesperia and Silica roads shortly before 4 a.m. Sunday, according to a Sheriff's Department report.
Murley had gone to a Wells Fargo ATM minutes before, officials said. After climbing into his truck, detectives said they believe, Murley was confronted by someone and shot. His truck then traveled a short distance and stopped, they said.
Deputies were called to the scene with a report of a traffic accident and found Murley's body in his truck, officials said.
Anyone who was in the area of Hesperia and Silica roads on Sunday between 3 a.m. and 4 a.m., and may have information in the case, is asked to call detectives at (909) 387-3589.
Sex offender wearing GPS bracelet arrested in Sylmar burglary
It doesn't seem too smart to commit a burglary while wearing an ankle bracelet fitted with a global tracking device.
But that's how detectives found 48-year-old Wilbert Matheney last week and arrested him on suspicion of stealing a laptop in Sylmar.
Matheney, a registered sex offender who was wearing a required bracelet, allegedly stole the computer from the home of a 90-year-old man and his 48-year-old female roommate on Aug. 30 in the 13400 block of Bradley Avenue, according to a news release from the Los Angeles Police Department.
"Over the next several days, detectives canvassed the area and found neighbors who thought the suspect's description matched that of a man who walked a small white dog routinely. Another neighbor pointed detectives to a group home for sex registrants in the 13600 block of Norris Avenue," according to the release.
Detectives found most of those in the group home were required to wear global positioning system ankle bracelets and they tracked Matheney's to the time and scene of the crime.
Tennis umpire accused of killing husband passes lie detector test
Tennis umpire Lois Goodman, charged with bludgeoning her 80-year-old husband to death last April with a coffee mug, has passed a lie detector test administered by a former FBI examiner in which she denied killing her husband, her attorneys said.
Goodman's lawyers told The Times late Monday that the polygraph results, which cannot be used in criminal court, would be turned over to prosecutors in hopes they will drop murder charges against the 70-year-old tennis umpire accused of killing her husband, Alan Goodman.
"Lois Goodman has passed a polygraph test to clear herself in her husband's death," said Robert Sheahen, one of her attorneys.
Shearen said the examination was conducted by former FBI polygraph examiner Jack Trimarco during the first week of October at the behest of her lawyers.
During the examination, Goodman denied killing her husband or having any involvement in his death, Shearen said. Trimarco found "no deception" on Goodman's part, Shearen said.
"The results of the polygraph test prove what we have said all along — Lois Goodman is innocent," said Alison Triessl, an attorney for Goodman. "She did not kill her husband — he died from a freak accident."
Trimarco's analysis was supported by Ron Homer, also an FBI-trained polygraph expert, Shearen said.  Trimarco conducted an examinaton in 2011 on Giovanni Ramirez, who was charged and later cleared in the Dodger Stadium assault on Giants fan Bryan Stow.
Goodman has pleaded not guilty to the attack on her husband. She told police she came home and found her husband dead in bed. She said she believed he crawled there after falling down the stairs.
Authorities only began to investigate the death as a homicide a few days later, when a coroner's investigator at the funeral home noticed a deep wound in Alan Goodman's head. An autopsy revealed shards of pottery in the wound. They argue that Goodman wielded the broken coffee cup like a knife.
A search warrant executed April 21 turned up blood throughout the home "inconsistent with accidental death," Det. Jeffrey Briscoe wrote. Stains on carpets, the refrigerator door, inside a linen closet and on the wall leading to the garage suggested "a mobile victim" who, police theorized, would have called for help.
Prosecutors say Goodman allegedly killed her husband then went to a tennis match and had a manicure as he bled to death in the bed.
Goodman's attorneys insist the investigation was "botched from start to finish."
"It was never clear to the police what happened in this case," Sheahen said. "At first, they ruled it was an accident, but then switched over to a homicide theory.
"The LAPD asked Mrs. Goodman to take a lie-detector test to 'clear herself,'" Sheahan continued. " Now that she's passed with flying colors, we ask the D.A. to reassess its position in this case."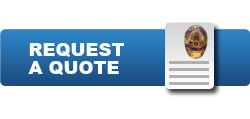 This area is widgetised! To make use of this area, put some widgets in the 'Main Sidebar' section.
Latest News
Special Event Security Services
Festivals and Parties Television and Film Set Security Strikes Security Weddings Security Banquet-Award Ceremony Security Concert Security Fairs and Carnivals Security Fundraiser Security Funeral Security Government Functions Security Political Parties Security Services Government Officials Security Augmentation Parking Attendant Security Operations Birthday Party Security Trade Shows Security (Auto, Beer Festivals, Gun, Computer, etc.) Sporting Events Security Special Events Security Celebrity and VIP Security Executive Protection And Much More