Los Angeles Crime Reports →
Orange County Crime Reports
September 17, 2012
A home on Avocado Avenue was burglarized this week while the residents were upstairs.
Police are asking residents to keep an eye out for a suspect who burglarized a Newport Beach home this week while the residents were upstairs.
The burglary occurred just before 6 p.m. Tuesday at a home in the 400 block of Avocado Avenue. Police say the suspect got into the house through an unlocked door while the victims were upstairs. The suspect took money from a desk drawer and was seen walking out through the backyard.
The victims only saw the suspect from behind, and described the person as very skinny, wearing a white long sleeve shirt, dark pants and a dark hat.
Safety Tips:
– Close and lock all doors, windows and garage door, even when you are at home.
– All exterior doors should be equipped with a deadbolt lock, which should always be used have a security strike plate, attached with a minimum of two, three inch screws.
– Always keep your front and rear porch lights on from dusk to dawn and use motion detector lighting along the sides of your home or areas with little foot traffic.
– If you have an alarm, always activate it when you are away.
– Use photo cells or timers to turn both interior and exterior lights on and off.
– If you are going to be out of town, ask a trusted friend or neighbor to check on your home and pick up your mail. Sign up for a vacation check from the police department at www.nbpd.org
Newport Beach police say if you arrive at your home and notice something out of place that leads you to think someone has been in your home while you were out, go to a safe location and call 911. If you notice suspicious activity in your neighborhood, call 949-644-3717 immediately.
Robbery interrupted at Tustin home
Residents' laptop found hidden in bushes near the home.
A man and woman in Tustin woke to find a man in their bedroom searching a dresser drawer early Wednesday, officials said.
The man chased the robber out of the home, police said. Officers responded to the call at 4:30 a.m. Wednesday and cornered the burglar in a bush in the residential complex.
When the man refused to surrender, a police dog was sent in and bit him, police stated.
Gonzalo Hernandez, 20, was treated at a hospital for minor injuries from the bite and then booked at Orange County Jail on burglary charges, police stated.
Some items from the house were found on Hernandez, and a laptop and other items were found hidden in a nearby bush, said Sgt. Duane Havourd.
The home is at the former El Toro Marine Corps Air Station, in the 15000 block of Cambridge Street.
Irvine man indicted by grand jury in father's slaying
Prosecutors contend 21-year-old man shot his father to death in a dispute over money and then fled to Colorado.
By LARRY WELBORN / THE ORANGE COUNTY REGISTER
SANTA ANA – An Irvine man was indicted on murder charges Monday for allegations that he shot his father to death last month in their home during a dispute over money, prosecutors said.
Steven Joseph Bruno, 21, was charged by the Orange County grand jury with one felony count of murder plus a sentencing enhancement of using a gun to cause death.
If convicted, Bruno faces a maximum sentence of 50 years to life in prison. He is being held without bail pending his arraignment in the Central Justice Center on Tuesday.
He was returned to Orange County this weekend after he fled to Colorado shortly after the body of Ernest Bruno, 60, was found in the bedroom of his Irvine home Aug. 31, prosecutors said.
FBI: 'Desperate' man robs second O.C. bank
By SEAN EMERY and ALYSSA DURANTY / THE ORANGE COUNTY REGISTER
TUSTIN – A robber known as the "Desperate Bandit" struck at a Tustin bank Friday afternoon, authorities said.
The robbery at a Bank of the West branch in the 700 block of East First Street was reported shortly before 2 p.m., when a man entered the bank, passed a note to a teller demanding money and left with an undisclosed amount of cash, police and FBI officials said.
Authorities described the robber as a white male, 35 to 40 years old, about 5-foot-10 to 6 feet tall with a medium build, light complexion and short, dark hair who carried a blue, zipped merchant bag during the holdup.
The same man is believed to have recently robbed U.S. Bank branches in Anaheim and Chino, FBI Special Agent Chris Gicking said. He was also suspected of robbing a bank branch in Corona later Friday afternoon.
During the robberies, the man used a typed demand note and didn't speak to the tellers, Gicking said. He reportedly earned his nickname after describing himself as "desperate" in one of the notes.
Anyone with information about the robbery is asked to call the FBI's Orange County office at 714-939-8699.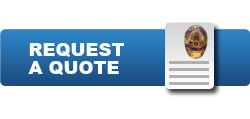 This area is widgetised! To make use of this area, put some widgets in the 'Main Sidebar' section.
Latest News
Special Event Security Services
Festivals and Parties Television and Film Set Security Strikes Security Weddings Security Banquet-Award Ceremony Security Concert Security Fairs and Carnivals Security Fundraiser Security Funeral Security Government Functions Security Political Parties Security Services Government Officials Security Augmentation Parking Attendant Security Operations Birthday Party Security Trade Shows Security (Auto, Beer Festivals, Gun, Computer, etc.) Sporting Events Security Special Events Security Celebrity and VIP Security Executive Protection And Much More