$10 Million Art Heist, Knock-Knock Burglars and Pawn Shops, Chef Cooked Wife, Underwear Bandit →
Los Angeles Crime Reports
September 17, 2012
High-speed chase ends when suspect leaps from car, off overpass
A man led California Highway Patrol officers on a late-night freeway chase Friday that at times reached speeds of 100 mph before jumping out of his moving car and off a freeway overpass in Fontana, officials said.
The chase began when a woman flagged down a police officer and told him that her car had just been stolen and pointed it out, said CHP dispatcher Charlaina Eustice.
Patrol officers gave chase, and the pursuit wound through Pomona on the 57 Freeway and onto the 10 Freeway, Eustice said. The suspect was making the transition from the 10 Freeway to northbound Interstate 15 when he jumped from his car, she said.
His moving car appeared to run over him before he plunged off the connector onto the pavement below, Eustice said.
Medics were on the scene tending to the suspect, but his condition was not immediately available.
The chase lasted 45 minutes, and at some point, police received a report that the suspect and the woman reporting the stolen car knew or were related to each other and had been fighting.
Reputed gang members charged in bank robbery, cash toss
Three reputed Rollin' 40s Crips gang members were charged Friday with robbing a Canyon Country bank Wednesday then leading police on a high-speed chase as they threw cash out the car's window in South L.A.
They were identified as Phillip Ely, 29; Lavelle Mosley, 22 and Terion Lamarr Collins, 25. They are scheduled to be arraigned Friday afternoon in San Fernando Superior Court, Deputy Dist. Atty. Moira Curry said. The three are charged with four counts each of second-degree robbery and one count each of kidnapping to commit another crime.
Prosecutors allege that as street gang members, they used a gun  to rob the bank. In addition, Ely is charged with evading an officer and auto theft with prior convictions. Prosecutors identified them as Rollin' 40s gang members.
PHOTOS: Bank robbery suspects toss money during chase
The three, along with a fourth unidentified suspect who has yet to be arrested, are accused of  robbing a Bank of America in Canyon Country shortly after 10 a.m. Wednesday.
Their attempt to escape in a stolen Volvo SUV prompted a televised pursuit by L.A. County sheriff's deputies. As they sped through streets, they tossed fistfuls of cash into the air.
The hourlong chase ended when the suspects were trapped by traffic on a busy residential street by cars and throngs of people who ran to scoop up cash thrown from the fleeing vehicle. Sources familiar with investigation say the suspects tossed some of the money out in their own territory and made calls to friends as they fled telling them what they were doing.
If they are convicted, each faces life in prison, prosecutors said.
Driver allegedly texting crashes into downtown bus; 8 injured
At least eight people were injured in downtown Los Angeles early Friday when a driver who authorities said was texting ran a red light and collided with a Metro bus, which jumped the curb, hit a tree and toppled a light post.
The driver of the white Honda and at least seven bus passengers were injured in the 5 a.m. accident, said police and transit spokesmen. They were taken to hospitals.
The Route 2 bus was northbound on Broadway when the motorist, heading east on 2nd Street, went through the light, said Jose Ubaldo, a spokesman for the Los Angeles County Metropolitan Transportation Authority.
Thieves steal 16 fire hydrants from Redlands streets
The Redlands Police Department is looking for the thieves who stole 16 fire hydrants valued at about $40,000.
Police believe the thefts occurred the evening of Sept. 11 or the early morning of Sept. 12 in northwest Redlands along Research Drive, West Lugonia, Almond and Bryn Mawr avenues.
Department spokesman Carl Baker said the public safety risk is an even greater blow than the financial loss. Without the hydrants, he said, the ability to fight fires has temporarily dropped and there is a risk to neighbors and their property.
The city is working with a contractor to replace the hydrants at a cost of about $40,000. Thieves probably stole the hydrants for scrap metal money, Baker said.
Scrap metal theft has become a larger concern in the state, and two bills awaiting Gov. Jerry Brown's signature would make it easier to prosecute metal thefts.
SB 1387 would make it a crime for junk dealers or recyclers to possess fire hydrants, manhole covers or other property without permission from the owner. And junk dealers caught with those items could be fined.
SB 1045 would help recover agency and utility costs and would hold junk dealers and recyclers liable for the damages, including repair and replacement costs.
"Metal theft is still a problem throughout California as the price of metal continues to climb," said State Sen. Bill Emmerson (R-Hemet), who introduced both bills.
The public is asked to call police whenever they see anyone other than a uniformed firefighter or city employee working on a fire hydrant, manhole or backflow device, especially at night.
Anyone with additional information is asked to contact Redlands police at (909) 798-7681. Anonymous tips can be provided by texting 274637 using the keyword "REDTIP."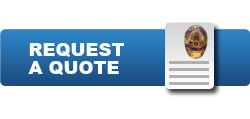 This area is widgetised! To make use of this area, put some widgets in the 'Main Sidebar' section.
Latest News
Special Event Security Services
Festivals and Parties Television and Film Set Security Strikes Security Weddings Security Banquet-Award Ceremony Security Concert Security Fairs and Carnivals Security Fundraiser Security Funeral Security Government Functions Security Political Parties Security Services Government Officials Security Augmentation Parking Attendant Security Operations Birthday Party Security Trade Shows Security (Auto, Beer Festivals, Gun, Computer, etc.) Sporting Events Security Special Events Security Celebrity and VIP Security Executive Protection And Much More