OC Crime Alert: Huntington Beach Standoff, Westminster Coffee House Shooting, Girl Kept as Slave, Knotts Berry Farm Ride Malfunction →
LA Crime News: Fund Manager Offers $200,000 reward, Amanda Bynes Troubles, 'Innocence of Muslims' Fatwa, Soccer Team Hazing
September 24, 2012
Fund manager offers $200,000 reward in Santa Monica art theft
Jeffrey Gundlach, a leading bond-fund manager, has offered a $200,000 reward for the safe return of several top-dollar artworks, his 2010 Porsche Carrera 4S and other pricey items stolen this week from his Santa Monica home while he was traveling.
Gundlach, heralded on Wall Street for his bond investing prowess, is the founder of DoubleLine Capital in Los Angeles.
When he returned this week to his posh Santa Monica residence from a business trip to New York, he found blank spaces on the walls where irreplaceable paintings from his multimillion-dollar art collection had hung. The thieves drove away in his red Porsche, closing the garage door on their way out.
In addition to the art and the wheels, the thieves took several expensive watches, pricey bottles of wine and some cash.
The haul, valued at $10 million, included works by Jasper Johns, Piet Mondrian, Expressionist Richard Diebenkorn, Impressionist Guy Rose and landscape artist Hanson Duvall Puthuff.
Most meaningful to Gundlach, 52, was Mondrian's "Composition (A) en Rouge et Blanc," a 1969 oil on canvas. Gundlach liked the artist's distinctive double lines so much that he borrowed the image for his investment firm, naming it DoubleLine Capital.
Santa Monica police weren't saying whether the crime was targeted or random.
Amanda Bynes charged with driving without a license
Amanda Bynes will face charges of driving without a license, the latest legal headache for the actress.
Bynes was cited Sunday morning by the Burbank airport police for driving with a suspended driver's license. Her BMW was towed from the scene of the incident.
Her driver's license was suspended after authorities filed two hit-and-run charges against the actress earlier this month, in addition to a DUI case.
Since her license was suspended Aug. 25, she reportedly has been spotted behind the wheel on numerous occasions. She was pulled over Sept. 9 by Los Angeles police, who said they saw her driving without her headlights on.
Officers did not check her license at the time and did not cite her.
In previous incidents, the 26-year-old was arrested about 3 a.m. on April 6, after authorities said her black BMW struck the rear of a sheriff's vehicle. She was charged with driving under the influence after she refused a Breathalyzer or blood-alcohol test.
On Aug. 4, a motorist told police a vehicle driven by Bynes rear-ended and damaged her Toyota on Ventura Boulevard. The driver said Bynes stopped only briefly, declared there was no damage and drove off. Police said Bynes failed to provide insurance information or allow authorities to be called before she left.
She was also involved in a hit and run April 10, authorities said.
The Burbank city attorney's office filed the misdemeanor charge of driving without a license Friday afternoon, according to the Associated Press. She also faces two counts of driving on a suspended license.
Police probe threats, fatwa against 'Innocence of Muslims' actors
Los Angeles-area police agencies are monitoring threats made against actors and other associated with  the anti-Muslim movie "Innocence of Muslims."
Law enforcement sources told The Times that officials are aware of the threats but declined to say what specific actions were being taken. The sources, who spoke on the condition of anonymity because the case was ongoing, said many actors and crew members live in the Los Angeles area and that several agencies have been notified about the threats.
An Egyptian cleric has called for a fatwa against all those associated with the movie, which has sparked protests across the Middle East.
Ahmad Fouad Ashoush issued the religious edict this week via jihadist Internet forums. In addition to producer Nakoula Basseley Nakoula, the fatwais directed at everyone involved with the film including the cast and crew of the film.
"I issue a fatwa and call on the Muslim youth in America and Europe to do this duty, which is to kill the director, the producer and the actors and everyone who helped and promoted the film," the edict reads.
He urged Muslim youth in America and Europe to "teach those filthy lowly ones a lesson that all the monkeys and pigs in America and Europe will understand" for insulting the name of the prophet Muhammad.
Ashoush is respected in Egypt's Salafist jihadist community but does not have a wide following. Ashoush, who was believed to be close to Osama bin Laden and Al Qaeda's current No. 1, Ayman Zawahiri, heads the relatively obscure Jihad Group.
Within Sunni Islam, there is no rigid framework or control for who can call himself a sheik and issue fatwas. While someone who studies at Al Azhar University in Cairo, the premier religious center for learning among Sunni Muslims, is regarded as learned, in effect, anyone can declare himself a sheik and  is free to issue rulings.
Whether anyone will abide by them is another matter. Senior mainstream Sunni clerics have urged restraint in regard to the film. The ability of anyone to offer religious rulings stands in sharp to the hierarchy of Shiite Islam, where only those who have attained the highest clerical rank after studying for years can issue decrees to followers.
The test in this case is whether the cleric's fatwa now circulating in chatrooms is taken seriously inside the jihadist community, particularly inside the United States.
On Thursday, a Los Angeles County judge refused to grant an emergency request by an actress who starred in "Innocence of Muslims" to have footage of the film pulled from YouTube.
Superior Court Judge Luis Lanvin said Cindy Lee Garcia had not demonstrated "a likelihood to prevail on the merits" of her request. Attorneys for Google, which owns YouTube, had opposed pulling the video clip, but Garcia's attorney said she would continue to seek having it removed.
Garcia sued the film's producer and YouTube, claiming that clips from the controversial anti-Islam movie have led to death threats against her.
In a complaint alleging fraud, slander and intentional infliction of emotional distress filed Wednesday in Los Angeles County Superior Court, the actress said that after scenes from "Innocence of Muslims"  posted on YouTube sparked Middle East protests early last week, she was subjected to "credible death threats" and was no longer permitted to provide child care for her grandchildren.
Soccer players under investigation in alleged sexual hazing of teammates
The Los Angeles County Sheriff's Department is investigating an allegation that La Puente High School soccer players sexually hazed younger players.
The Special Victims Unit launched the investigation after one player complained to authorities, law enforcement sources said. The sources said the hazing may have gone on for years and that detectives were trying to determine if it was sexual in nature.
Detectives said they have no information that faculty or coaching staff were directly involved with the incidents, which involved an unknown number of 14- and 15-year-old boys.
The department did not divulge any details of the alleged incidents, but in a news release said the hazing had gone on for several years and "may have risen to the level of a crime." The probe is being conducted by the Special Victims Bureau, which handles investigations of child sexual and physical abuse.
Anyone with relevant information should call the bureau hotline at (877) 710-5273.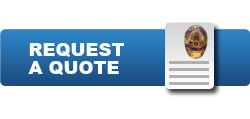 This area is widgetised! To make use of this area, put some widgets in the 'Main Sidebar' section.
Latest News
Special Event Security Services
Festivals and Parties Television and Film Set Security Strikes Security Weddings Security Banquet-Award Ceremony Security Concert Security Fairs and Carnivals Security Fundraiser Security Funeral Security Government Functions Security Political Parties Security Services Government Officials Security Augmentation Parking Attendant Security Operations Birthday Party Security Trade Shows Security (Auto, Beer Festivals, Gun, Computer, etc.) Sporting Events Security Special Events Security Celebrity and VIP Security Executive Protection And Much More