Orange County News: Costly OT for Anaheim Police, OC Diaper Dumper, Coyotes in Irvine, Police Blotter →
South L.A. Teen Killed, New Speed Freak Killer Burial Site, Lancaster Graffiti Removal Program
September 26, 2012
Teen killed in South L.A. shooting a 'good kid,' police say
The 19-year-old student gunned down in broad daylight Tuesday afternoon while he was sitting on a park bench was a well-known local volunteer described by police as a "good kid.
"
Patrick Caruthers applied for a job with the Summer Night Lights anti-gang program at Harvard Park. When he didn't get it, he volunteered for free, spending hours daily at the South Los Angeles park he grew up in.
"He was the one guy you would go to the park and see and he was always doing something positive," said Officer Gary Verge with LAPD's 77th division.
Caruthers, who had special needs, was killed Tuesday afternoon as he sat on a park bench. Detectives said a gunman ran up and opened fire and then fled in a compact car. Caruthers suffered multiple gunshot wounds to the torso and was pronounced dead on the scene, detectives said.
"I can't see Patrick being a target," Verge said. "He was a staple in the park. He worked in the park for free. He was no gang-banger. He was just a fun-loving kid."
On a July visit to the park, known as the Jackie Tatum/Harvard Recreation Center, Caruthers was seen happily working with younger students. He ran up to Verge, who had interviewed him for a position with the Summer Night Lights program, and proudly updated him on the work he was doing.
"I've been on the scene of a lot of shootings but hearing about this one really bothered me," Verge said. "He was a good kid."
Police said they believe the shooter thought he was targeting a gang member.
"At 3 o'clock in the afternoon, somebody doesn't walk up and shoot somebody on a park bench," said LAPD Det. Chris Barling. "That is something a gang member would do."
FBI surveying another alleged 'Speed Freak' killers' burial site
The FBI is surveying a site in Linden related to the so-called Speed Freak serial killers, but no digging for remains has begun.
FBI spokeswoman Gina Swankie said several questions still need to be answered before any new excavation begins.
In August, convicted killer Wesley Shermantine was briefly taken from death row to help investigators find more victims. He said at the time that authorities missed the "boneyard" where as many as a dozen more bodies are buried.
Shermantine has drawn maps of where he and late accomplice Loren Herzog buried as many as 20 victims of their drug-fueled killing rampage that began in the mid-1980s and terrorized San Joaquin and Calaveras counties for more than a decade.
San Joaquin County sheriff's officials have already excavated an area near Linden and unearthed the remains of at least five female victims and an unidentified fetus.
In a letter to bounty hunter Leonard Padilla — whom Shermantine originally gave a map in exchange for a promise of $33,000 — Shermantine described his August outing to Linden.
"Leonard, I went out like I promised I would and showed them four wells," Shermantine wrote. "Three are close up, one is still open. At the trees I showed them where the well is."
Shermantine said they missed the "actual boneyard," where he said about a dozen more bodies are buried.
Shermantine is serving a death sentence for four murders. Herzog was originally given a 77-year prison sentence, but it was struck down on appeal and he agreed to a plea deal ahead of a second trial. He was released in 2010 and was living in a trailer near the High Desert State Prison when he got word of Shermantine's cooperation with authorities. Herzog hanged himself in January, a day after learning that any discoveries would probably bring new charges against him and more prison time.
Lancaster targets taggers with new graffiti removal program
Seeking to stem a rise in graffiti, the city of Lancaster has launched a new Graffiti Abatement Volunteer Program, which provides residents with training and tools to erase defacement.
"Graffiti vandalism continues to be one of the more challenging problems that the Public Works Department is facing," according to city officials. City data show that there were 18,514 incidents of graffiti in Lancaster in 2011, up from 16,326 in 2010. This year, city crews have already removed 22,364 scrawls of graffiti, said Lancaster city spokesman Joseph Cabral.
"The majority of graffiti is done by tag teams," who spray-paint initials and monikers, Cabral said. "The program was prompted because we received numerous calls from well-meaning residents who were asking for more ways to become involved in their community," the spokesman added.
According to information published by the city, residents who volunteer for the program would be trained to remove graffiti based on the type of surface and substance to be erased. Volunteers would then be given graffiti removal supplies, including paint matching the color of the location they have chosen to adopt. The citizen graffiti removers would be asked to take on a certain venue for a minimum of three months, city officials said.
Officials stressed that prompt removal of graffiti would help deter more tagging. Lancaster is one of the latest among scores of L.A. County cities, including Los Angeles, that have programs targeting illicit spray-painters and taggers.
Cabral said the cost of Lancaster's graffiti abatement program would be absorbed into the existing budget, where $76,500 is already allocated for anti-vandalism activities.
City officials also announced that incidents of graffiti can now be reported on a new hotline by calling (661) 723-5977.
Under the California penal code, graffiti is considered to be vandalism. If the amount of the damage amounts to $400 or more, offenders can face up to a year in jail and fines from $5,000 to $50,000, according to the code; destruction of less than $400 could result in six months of jail time and/or $1,000 in fines.
Cameras for park where teen was shot are stalled at City Hall
Security cameras expected to help combat gang crime at the South L.A. park where a teen was gunned downTuesday afternoon have been stalled at City Hall.
The cameras were expected to go up in Harvard Park in August after officials learned reputed gang members shot a graphic music video inside the city-owned space.
"It is totally unexpected and unexplained as to why this is back and forth and not in progress," said Councilman Bernard C. Parks, who has lobbied for the cameras in his district.
Parks said the issue has been stalled in the public safety committee since February over concerns about what type of cameras should be used and whether they are effective.
Patrick Caruthers, 19, was sitting on a park bench listening to music on his cellphone when a gunman ran up and opened fire at 3:15 p.m., then fled in a compact car. He suffered multiple gunshot wounds to the torso and was pronounced dead at the scene, detectives said.
Caruthers, who had special needs, volunteered at the park for years before getting a summer position with the Summer Night Lights, an anti-gang program, at the park.
"He was the one guy you would go to the park and see and he was always doing something positive," said Officer Gary Verge with LAPD's 77th Division.
Officials said they hoped the cameras would deter violence at the renovated park. For years, a Blood street gang has claimed the South L.A. park as their own. Members would often guard the entrance, denying access to neighbors and construction crews.
But recently, things seemed to make a turnaround. Residents started taking lessons at the tennis court and frequenting the swimming pool. The youngsters would try out their skills on the skate ramp. The cameras, Parks said, were the last step needed to ensure safety.
"This is a major step backward," he said. "Because the general public is going to be fearful again."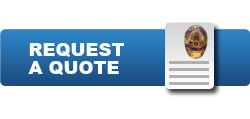 This area is widgetised! To make use of this area, put some widgets in the 'Main Sidebar' section.
Latest News
Special Event Security Services
Festivals and Parties Television and Film Set Security Strikes Security Weddings Security Banquet-Award Ceremony Security Concert Security Fairs and Carnivals Security Fundraiser Security Funeral Security Government Functions Security Political Parties Security Services Government Officials Security Augmentation Parking Attendant Security Operations Birthday Party Security Trade Shows Security (Auto, Beer Festivals, Gun, Computer, etc.) Sporting Events Security Special Events Security Celebrity and VIP Security Executive Protection And Much More