Security guard shoots would-be robber at Melbourne Internet cafe →
Man found stabbed to death in Anaheim
August 30, 2012
Anaheim police were conducting an investigation Thursday after officers found the body of a man in an alley while responding to a burglary call.
Police were called to the 800 block of Zeyn Street just after midnight after receiving a report of a possible burglary in process, officials said. When officers arrived, they found the body of an adult man with "significant" stab wounds, said Sgt. Bob Dunn, spokesman for the Anaheim Police Department.
The unidentified man was pronounced dead at the scene, officials said.
"We have not located evidence of the burglary, however, this is still a preliminary investigation," Dunn said.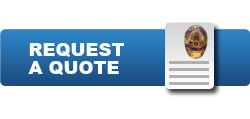 This area is widgetised! To make use of this area, put some widgets in the 'Main Sidebar' section.
Latest News
Special Event Security Services
Festivals and Parties Television and Film Set Security Strikes Security Weddings Security Banquet-Award Ceremony Security Concert Security Fairs and Carnivals Security Fundraiser Security Funeral Security Government Functions Security Political Parties Security Services Government Officials Security Augmentation Parking Attendant Security Operations Birthday Party Security Trade Shows Security (Auto, Beer Festivals, Gun, Computer, etc.) Sporting Events Security Special Events Security Celebrity and VIP Security Executive Protection And Much More