UCI professor threatened mass murder at late son's high school →
Gun found near body thought to be missing FBI agent; 'a sad day'
August 1, 2012
A gun was found near a body in Burbank that is believed to be that of FBI Special Agent Stephen Ivens, who has been missing for two months.
FBI spokeswoman Laura Eimiller called the discovery "a sad day, not only for the Ivens family, but for law enforcement as well." The FBI is assisting Burbank police with the investigation. The cause of death will be determined by coroner's officials, she said.
Hikers found human remains in a remote area near the 3600 block of Scott Road about 8 p.m. Monday and called Burbank police, authorities said.
Because of darkness, authorities secured the scene and resumed their investigation Tuesday morning. The body was found not far from where Ivens lived.
The Los Angeles County coroner is taking the lead in the death investigation with help from Burbank police. The cause of death was not immediately released.
Authorities from several law enforcement agencies initially launched a massive search for Ivens in May that included 100 FBI agents. Ivens, an avid hiker who is the father of a 2-year-old son, had been suffering from depression, family members and authorities said.
"Every indication is that he's been there from the first day," Burbank police Sgt. Darin Ryburn said. Ivens' gun was recovered near his body, he said.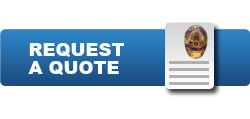 This area is widgetised! To make use of this area, put some widgets in the 'Main Sidebar' section.
Latest News
Special Event Security Services
Festivals and Parties Television and Film Set Security Strikes Security Weddings Security Banquet-Award Ceremony Security Concert Security Fairs and Carnivals Security Fundraiser Security Funeral Security Government Functions Security Political Parties Security Services Government Officials Security Augmentation Parking Attendant Security Operations Birthday Party Security Trade Shows Security (Auto, Beer Festivals, Gun, Computer, etc.) Sporting Events Security Special Events Security Celebrity and VIP Security Executive Protection And Much More