Nearly a Billion Users! Facebook and Your Business →
Kendrec McDade Shooting: Oscar Carrillo Once Considered Victim, But Is Now A Suspect (VIDEO, PHOTOS)
March 30, 2012
By GREG RISLING
Kendrec McDade, 19, was shot by Pasadena Police after Oscar Carrillo made a false claim that he had a handgun. PASADENA, Calif. — Police initially considered Oscar Carrillo a victim of an armed robbery and rushed to the spot where Carrillo claimed one of two young men pointed a gun in his face.
Now police are laying part of the blame for the fatal shooting of Kendrec McDade, whom officers believed was one of the armed thieves, on Carrillo, arresting him on suspicion of involuntary manslaughter. Prosecutors are weighing whether to file charges.
Police say Carrillo admitted that he lied about the men being armed in a 911 call so officers would respond faster. "The actions of the 911 caller set the minds of the officers," police Chief Phillip Sanchez said.
The unusual arrest raises questions about the role and responsibility of reporting crimes and led to criticism that police were deflecting the blame from officers.
"They can't blame the caller because they shot an unarmed black man," said Caree Harper, an attorney representing McDade's family. "He didn't pull the trigger and the officers can use discretion."
Police arrested Carrillo on Wednesday, the same day that Harper called on authorities to prosecute him for filing a false police report.
Sanchez said a videotape shot near a taco truck where the alleged theft occurred shows a 17-year-old reaching into Carrillo's car and allegedly grabbing both a backpack and a laptop computer. McDade acted as a "lookout" during the alleged burglary, Sanchez said.
The juvenile with McDade was charged with two counts of commercial burglary, one count of grand theft and one count of failure to register as a gang member as a condition of his probation.
Police said the teens matched descriptions provided by Carrillo, witnesses and surveillance footage.
Scott Thorpe, of the California District Attorneys Association, said he's not aware of any cases in the state where prosecutors have filed charges against someone for the consequences of a false 911 call.
On the call, the dispatcher asked: "Do they have any weapons?"
"Yeah, they have a gun," Carrillo replied.
McDade was spotted in an alley about two blocks from the spot where Carrillo told police he'd been robbed, Sanchez said. McDade ran from police until an officer used the police cruiser to block his path in an alley and rolled down his window, authorities said.
McDade made the motion at his waistband and the officer opened fire, police said. A second officer who was chasing McDade on foot also opened fire. McDade, a Citrus College student and a high school football standout, died at a nearby hospital.
As the nation focuses on the fatal shooting of Florida teen Trayvon Martin by a neighborhood watchman, the police shooting in Pasadena raises more questions about the role and responsibility of those who report or witness crimes.
While experts say it's not uncommon for people to exaggerate the circumstances of a crime – especially if they are the victim – most are unaware about the importance of their role in an emergency response and the potential consequences.
"Lots of people's lives are in jeopardy," said Joseph Pollini, a professor at John Jay College of Criminal Justice in New York. "If you make a bogus call, you may be taking away from something where someone else's life is in danger."
One state lawmaker compared McDade's shooting to that of Martin's. Martin, who also is black, was killed last month during a confrontation with George Zimmerman. Martin was walking home from the store. Zimmerman said the 17-year-old Martin attacked him.
Police haven't charged Zimmerman, who has a white father and Hispanic mother. That has set off widespread public outrage and protests across the country.
Pasadena police haven't released the officers' names or their ethnicities.
Assemblywoman Holly Mitchell, D-Los Angeles, said that like the Martin case, the Pasadena shooting highlights the need for a continuing discussion about racial profiling.
"The bigger picture is bias and racism," said Mitchell, secretary of the Legislative Black Caucus. "And while the particulars of the two cases may be different – while the perpetrator who actually fired the weapon may be different – the fact of the matter is two young black men are dead."
The Los Angeles County of Independent Review will investigate McDade's shooting, Sanchez said.
Harper, the McDade family attorney, said she is considering filing a federal civil rights lawsuit but will hold off on any decisions until a full investigation is done.
"We will let the police do their investigation but we are mindful of the facts as they stand now are suspicious," Harper said. "To continue to perpetrate the story they are giving only exacerbates the family's emotional distress."
Kendrec McDade's cousin, Kaysa McDade, left, gets a kiss from her niece, Ryan McDade, 5, as the family mourns Kendrec McDade, a 19-year-old Citrus College student at a memorial in Pasadena, Calif. on Thursday, March 29, 2012.
McDade was shot by police after being chased and making a move, reaching into his waistband, according to police. The police were chasing McDade, believing him to be one of two thieves who had just robbed Oscar Carrillo, who had told police that McDade was armed.
McDade was shot by police after being chased and making a move, reaching into his waistband, according to police. The police were chasing McDade, believing him to be one of two thieves who had just robbed Oscar Carrillo, who had told police that McDade was armed.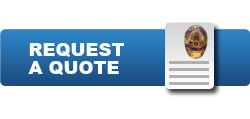 This area is widgetised! To make use of this area, put some widgets in the 'Main Sidebar' section.
Latest News
Special Event Security Services
Festivals and Parties Television and Film Set Security Strikes Security Weddings Security Banquet-Award Ceremony Security Concert Security Fairs and Carnivals Security Fundraiser Security Funeral Security Government Functions Security Political Parties Security Services Government Officials Security Augmentation Parking Attendant Security Operations Birthday Party Security Trade Shows Security (Auto, Beer Festivals, Gun, Computer, etc.) Sporting Events Security Special Events Security Celebrity and VIP Security Executive Protection And Much More