Fugitive wanted for child rape may be in L.A. →
Gunman shot dead by SWAT in Buena Park Bank
March 2, 2012
A gunman who had been holed up with a hostage inside a Buena Park bank was shot and wounded by SWAT team members who entered the building just after 3 p.m., authorities said.
"The suspect is wounded, I don't know the extent of his injuries," said Buena Park police Cpl. Andy Luong.
The female hostage was safely rescued and the suspect was taken into custody, Luong said.
He said the gunman had remained uncooperative.
Sgt. Bill Kohanek said the gunman was about 45 years old and of Korean descent. In an interview before police entered the bank, Kohanek said authorities had some contact with the gunman, but his demands were unclear.
"It sounds like a very angry person," Kohanek said.
In contrast to earlier reports that the gunman had ordered bank customers and employees out, Kohanek said the gunman allowed them to leave at the request of police. He did, however, keep the bank manager, described as a Korean woman, as a hostage, Kohanek said.
The SWAT team is still clearing the building to determine whether any other people are inside.
The incident began just after 11 a.m., when police received a call that a robbery was in progress at the bank.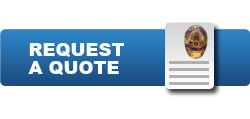 This area is widgetised! To make use of this area, put some widgets in the 'Main Sidebar' section.
Latest News
Special Event Security Services
Festivals and Parties Television and Film Set Security Strikes Security Weddings Security Banquet-Award Ceremony Security Concert Security Fairs and Carnivals Security Fundraiser Security Funeral Security Government Functions Security Political Parties Security Services Government Officials Security Augmentation Parking Attendant Security Operations Birthday Party Security Trade Shows Security (Auto, Beer Festivals, Gun, Computer, etc.) Sporting Events Security Special Events Security Celebrity and VIP Security Executive Protection And Much More